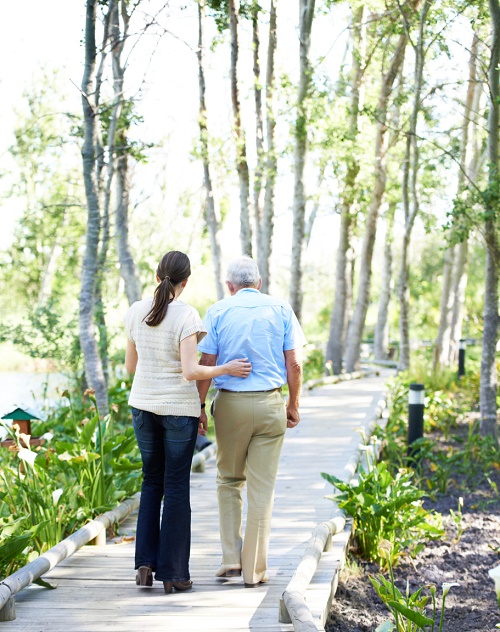 This post is sponsored by Alcon.
My padrasto/stepfather was a wonderful man. He was also a very independent and strong man. He took pride in the fact that he could provide for his family. As he got older, he started taking a back seat to others. It was subtle. If you didn't know him, you wouldn't have guessed he was having difficulty seeing.
The first time I realized how bad his eyesight had gotten was when he asked me to drive. This was huge! I failed my driving exam not once, but three times. I was also a nervous driver and he knew this. So, when he let me get behind the wheel, I knew something was wrong.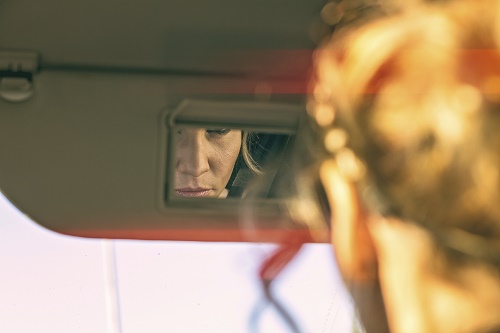 On the way home, I asked him about his vision. He admitted he was having difficulty seeing but claimed he had a speck of dust in his eyes. Little did he know, more than 24 million people age 40 and older in the U.S. are affected by the same condition he was eventually diagnosed with – cataracts. The condition is normal and extremely common. In Latinos, it's one of the leading causes of vision impairment! My stepfather was diagnosed in his mid-sixties, an age when more than 90 percent of people will develop cataracts to the point that it starts to impair their vision.
Cataracts can impact day-to-day life.
Cataracts will eventually happen to almost everyone as they age. But, many people may not realize the impact it can have on their emotions and everyday lives. My stepfather was embarrassed. His failing eyesight made him feel weak and old. And what he felt wasn't unique. In a survey conducted by Alcon of around 1,300 adults age 60 and over who had undergone cataract surgery, respondents reported a range of emotions, with nearly 60 percent saying that cataracts made them feel annoyed, frustrated or old.
Cataracts can be limiting – according to the Alcon survey, nearly two out of three respondents (64%) report cataracts impacted their lives before surgery, noting cataracts made it difficult to work, see colors, drive, and watch TV and movies, among other things. In my stepfather's case, cataracts limited what he could do as well. He could no longer see colors like he once did, which made it really hard for him to work. He also couldn't drive. Night driving felt especially dangerous for him.
Before cataract surgery, my stepfather was limited. That doesn't mean we have to be. Advances in the treatment of cataracts can help us to see the world in all its vivid brightness and colors, so that we can live a full and vibrant life.
Women face a higher risk of developing cataracts than men
For Cataract Awareness Month this June, I wanted to learn and share more information about cataracts to help other people who may be affected by the condition. What may come as a surprise to many (it did to me!), is that women have a higher risk of developing cataracts. Thankfully, there are ways to correct them.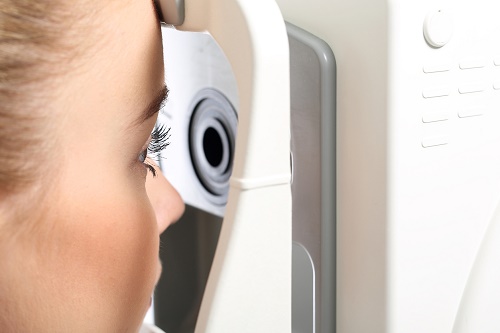 Cataracts cloud the eye's naturally clear lens, blocking or changing how light passes through our eyes, resulting in blurry vision. And, the blurred vision gets gradually worse as we age and the condition progresses. But with treatment to remove the cataract and implant a new lens, eyesight can be improved so that you can see clearer!
For people like me who wear glasses and have astigmatism, a 2-in-1 treatment option can fix both the cataracts and astigmatism at the same time, in one surgery. It's like getting two birds with one stone! And, there is little reason to be scared of having cataract surgery. In fact, almost all of the Alcon survey respondents said they would recommend cataract surgery to someone who has debated whether to get the procedure, or who was scared about getting the procedure.
If our eyes are the windows of the soul, we will remain independent and feisty, for many years to come, by preserving our vision as we age.
—————
I hope reading #MyCataracts story has inspired you to get in the know about cataracts. Visit MyCataracts.com to learn more about the condition and treatment options, including the latest innovations that can treat cataracts and other vision conditions, such as astigmatism, at the same time. That way, you can have an informed conversation with your eye doctor at your next appointment about whether your vision problems are caused by cataracts, what treatment options may be best for you.
Let's talk! Do you know anyone with cataracts? How often do YOU check your eyes? Share your #MyCataracts story!