¡Hola! My name is Migdalia Rivera and I am the Founder of Latina On a Mission; however, I'm known as @MsLatina on social media. I hold many titles, Latina Blogger, Speaker, Business Owner, Food and Education Activist, and Social Media and Content Strategist. Yet, my most important title will always be Mom.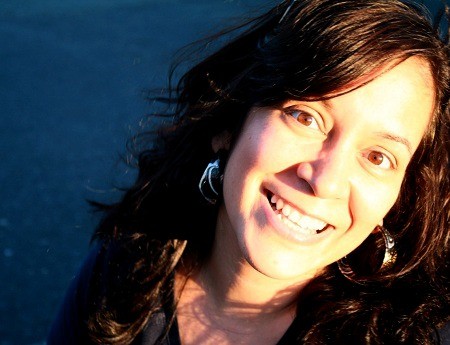 I'm a single mother of two boys. My oldest son, Karl Rivera, is a Posse Scholar studying at Wheaton College. My youngest son, Charles Andrew, is 13 years old and on a partial scholarship in a prestigious Manhattan school. I believe that education can open doors and have instilled a love of learning in both my sons.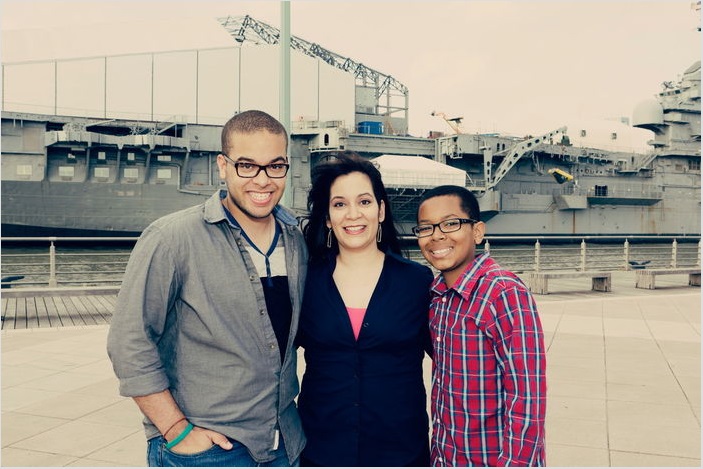 We reside in a beautiful 2 bedroom apartment in Hell's Kitchen with our two toy Australian Shepherds, Shadow, a blue merle (black/white), and Teddy, a red merle (brown/white).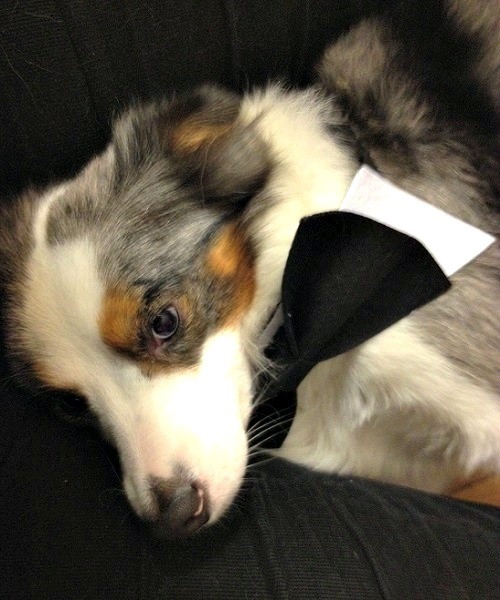 Shadow, the dapper Blue Merle Toy Australian Shepherd with his bow tie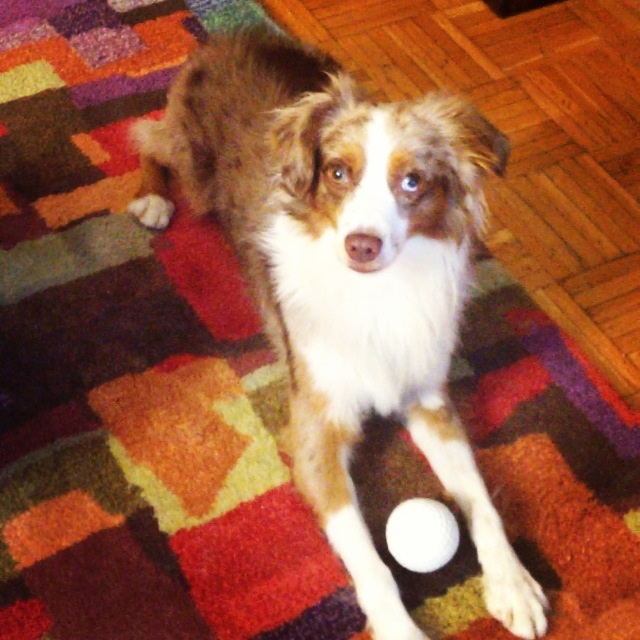 Teddy, the spirited Red Merle Toy Australian Shepherd,
with his favorite ball
Follow this "Latina On a Mission" to learn how I thrive while living frugally and raising two boys on my own. My life is "Latinalicious" because I live life to the fullest, without going into debt. I enjoy the free resources (or close enough to it that it feels free!) around me and splurge on items or events that I can't imagine doing without, like concerts, theater shows, an occasional pair of stilettos, my sons' extracurricular activities, and sending out the occasional laundry to get cleaned!
On my mission, I've met an interesting array of gente/people, worked with some wonderful organizations and learned some useful "secrets"! My hope is that my mission to financial security and empowerment will inspire and empower you to have your own "Latinalicious" life,  because if I can do it, so can YOU!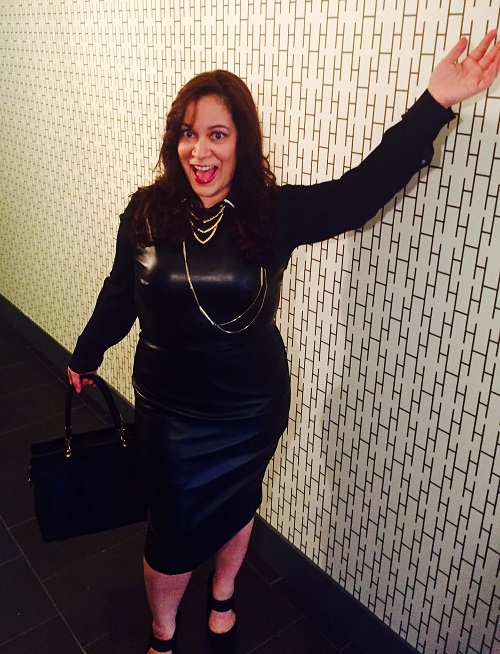 On my blog I share resources, parenting tips, family entertainment options, recipes and more! I also share the beauty of my city while highlighting street trends, including the latest fashion and beauty trends.
Join me. Subscribe and follow along as we take a journey of possibilities, because life is too short to not live it to the fullest!
Have comments, suggestions, or a work opportunity, shoot me an e-mail, MsLatina@latinaonamission.com!
Awards + Recognitions
Note, this list is updated periodically and may not reflect the latest information. To inquire, please email MsLatina@latinaonamission.com.
Migdalia Rivera, Latina Blogger

Listed below are several campaigns, speaking engagements and writing samples. To view recommendations, as well as current and prior work experience, visit my LinkedIn profile.
Speaking Engagements:
Vanidades and PODER Hispanic Magazines hosted their 8th annual Hispana Latina Leadership Summit at the Disney Grand Floridian Resort in Orlando, Florida from September 12-14, 2013. The Hispana Leadership Summit gathered the top Latina leaders and entrepreneurs from around the country for career building opportunities to sharpen their skills and expand networks. The event was designed to support Latina business women with motivational keynotes, inspirational speeches, educational seminars and peer-to-peer coaching sessions from renowned speakers and industry experts.
Migdalia Rivera was a featured speaker discussing blogging and the power of social media.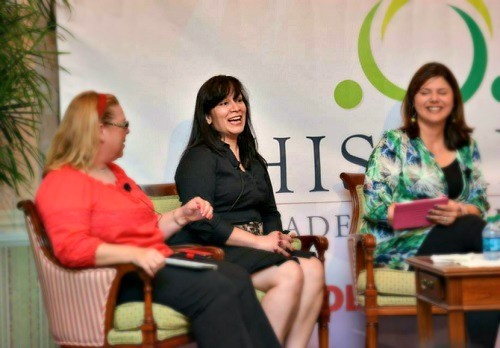 GenerationOn is a global youth service movement that inspires kids and teens to make a mark on the world by mobilizing millions of young people through acts of service. They offer leadership programs, volunteer opportunities, internships and ongoing life skills opportunities.
Migdalia Rivera was a featured speaker discussing the power of teens and social good.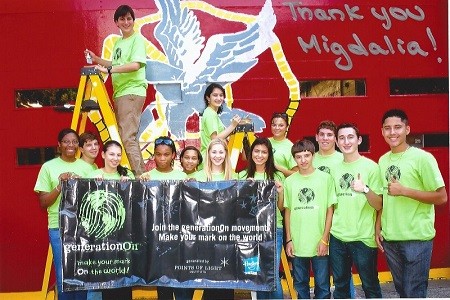 Fordham University hosted a Diversity in the World of Work Conference. The event centered on the idea that to be fully empowered and ready for the world of work, students need to consider what kinds of involvement and activities they need to include in their experiences to build their career paths.
Migdalia Rivera was a featured speaker in the "Online Social Media Entrepreneurship: Using the Cultural Identity Advantage" session.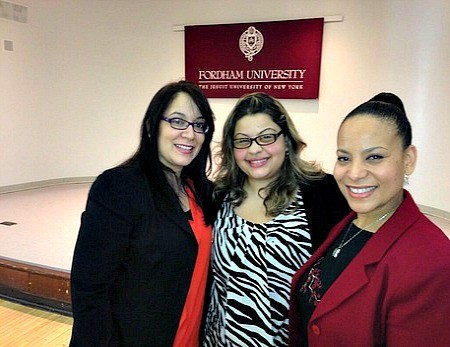 AARP's Destino leadership academy provides an introduction to practical tools, leadership development and multidisciplinary learning opportunities to promote the participation of multicultural community members in areas of social impact and collaborative influence, in both English and Spanish.
Migdalia Rivera taught the Spanish Workshop Three: Tools of Social Media.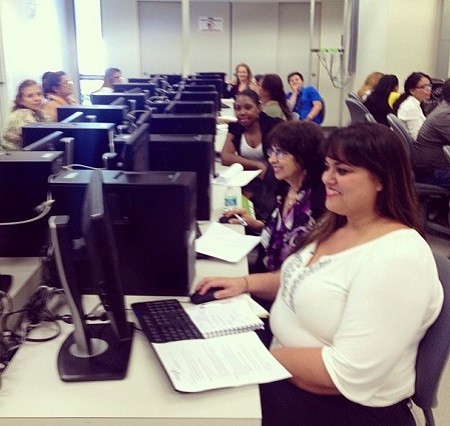 Note, this list is updated periodically and may not reflect the latest information. To inquire, please email MsLatina@latinaonamission.com.
SHOP SNEAKERS
Cole Slip On Sneakers style
<
>