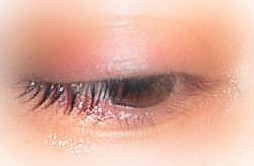 I wept today.
Unabashedly, with no remorse.
I wept as only a woman can, as only a Mom can, while watching her child hit a milestone.
I wept and I felt…
Alone.
I have no one to share my joys, my sorrows, my memories.
I am a single Mother.
Their head.
For better or for worse…
I am their all.
Their joys are my joys.
Their sorrows are my sorrows.  
Their success or failures mine to mark…
Alone. 
For better or for worse…
SPANISH VERSION
Yo llore hoy.
Sin pena, sin remordimientos.
Yo lloro como solo una mujer puede, como una Madre, mirando su hijo llegar a una etapa memorable.
Yo llore y me sentí…
Sola.
Yo no tengo nadie con quien compartir mis alegrías, mis tristezas, mis memorias.
Yo soy una Mama soletera.
La cabeza.
Para bien o para mal…
Yo soy todo para ellos.
Las alegrías de ellos son mía.
Las penas son mis penas.
Los éxitos o fracasos mío para marcar.
Sola.
Para bien o para mal…