One of my self-imposed missions is to help others obtain a college education; as  result, whenever I discover information that will assist others toward that mission I am happy to share it here on Latina On a Mission.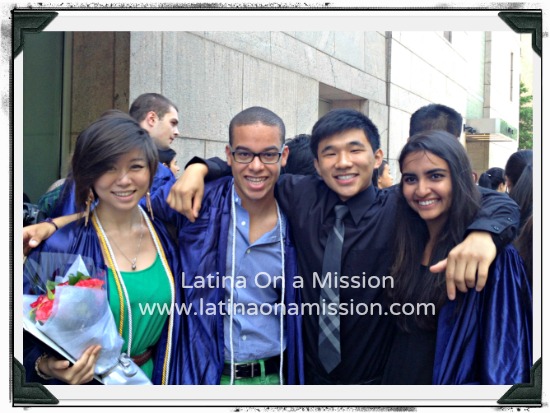 Recently, I learned that the College Board is offering free online college guidance events every month through June. The events, called Destino Universidad (Destination College), connect students to college success and opportunity, in collaboration with CollegeWeekLive.
  Three topics that will be discussed during the online events are vital to college success:
How to pay for college: financial aid and scholarships
The college application process: standardized tests, how to write an application essay, admissions interview tips
School fit: how to pick the school for you
The online bilingual events, presented in English and Spanish, will consist of streaming video presentations and live chat. They will also have the following:
Virtual booths for colleges, featuring electronic brochures, videos, webinars, podcasts and real-time IM and video chat between admissions counselors and students/parents
Real-time, interactive Q&A sessions with admissions officials
Live interactive video chats with current college students providing an insider's perspective on their school and the admissions process
Networking capabilities to connect students with other students and service providers
The first event on Tuesday, Feb. 26, begins at 5 p.m EST.  They will also have events on the following dates:
Tuesday, Feb. 26, 2013
Thursday, March 14, 2013
Tuesday, April 16, 2013
Thursday, May 2, 2013
Wednesday, June 12, 2013
Click to register and attend Destino Universidad.
Click to learn more about Destino Universidad.
Let's talk! How are you preparing for college success and opportunity? Share your tips in the comments so that we can help one another!
{ 2 comments }