With Easter comes family gatherings and get-togethers. In my family, that includes food, lots and lots of food. Thankfully, everyone contributes. My contribution will be a simple and easy dessert, and this Easter Yogurt Pops Recipe is a healthy crowd pleaser! It's sure to be a hit with both adults and kids. Plus, it makes a great center piece!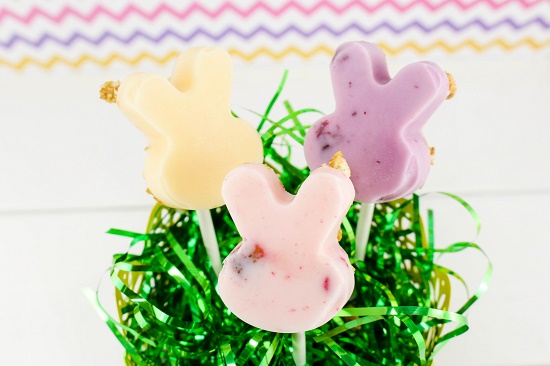 To make this super easy dessert, you need themed ice cube trays or popsicle molds. For Easter, we chose a bunny themed mold. You can use other themed molds/ice cube trays, like fruits, or if you don't have any themed ice cubes the original square ones work just fine.  I personally love the brand Sunny Life. They offer varying size ice cube trays/popsicle molds that are super festive and come in large or regular sized molds. They are currently on sale at ShopBop. Use EVENT17 when checking out to grab them at a discount.

You can make this dessert on the day of the event, or plan in advance, and make it ahead of time. I typically make them ahead of time, then package them in individual wrappers before storing them in my freezer. This reduces the amount of work I have on the day of the event. I find extra time to get ready is always a good thing, right?
If you make these, let me know what you think in a comment! I always love hearing from our readers.
Let's chat! Do you have a go to healthy treat? Let us know by sharing it in a comment!
If you enjoyed this post, please share it with your friends and family. Your shares support Latina On a Mission and allow us to create more content you can use.
---
This Easter Yogurt Pops Recipe is a Healthy Crowd Pleaser
Ingredients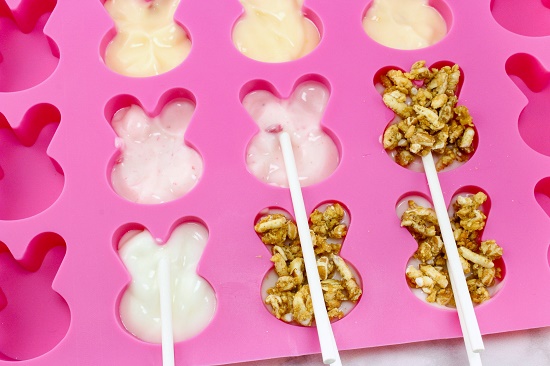 4- 6 oz. Containers of Yogurt, any flavors
Easter Bunny Silicone Candy Mold
1 Cup of Granola
Sucker Sticks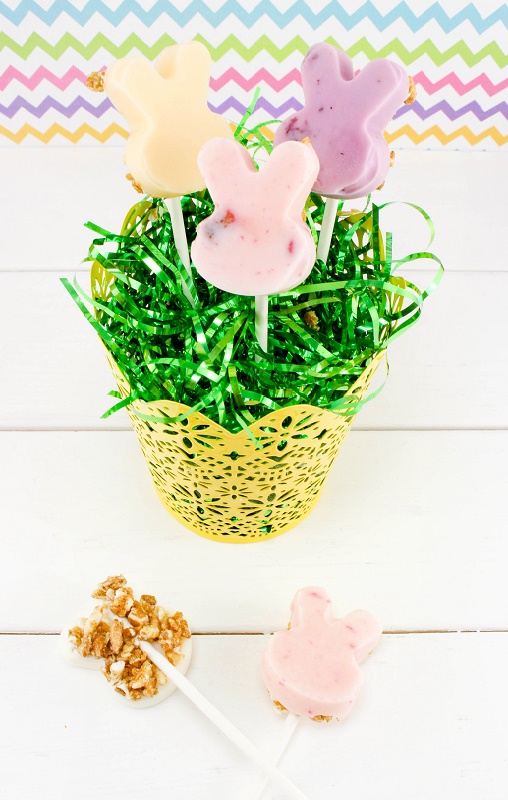 Directions
Fill the molds with the different flavor yogurts.
Put a sucker stick in each one, then sprinkle granola over the tops.
Freeze for about 1-2 hours or until frozen.
Enjoy!!
Enjoy and have a wonderful Easter holiday!