With walking weather finally hitting our area, I'm ready to put on my sneakers and get outside.  Its the perfect way to get some Vitamin D, get in shape, and see new sights. To inspire you, you need the right type of footwear.
Think of shoes as an investment. With the right pair, you're more apt to walk, which supports your physical health. Socializing has also been shown to improve a person's mental health. Heading outside will improve your chances of meeting new people (future mate?).
Aside from the reasons mentioned above, I've found that walking makes me feel powerful. And when you feel powerful, you are powerful. So, be fierce. Own it. Just hit the pavement. And, go.
If you're anything like me, a new pair will light a fire in you, putting an extra pep in your step! Check out the ones featured below. They're made for walking!
Let's chat. Which is your fave? Let us know in a comment!
Click HERE to  enjoy up to 25% off your order by using code EVENT17. Expires 2:59 AM Monday, Eastern Time (ET)

---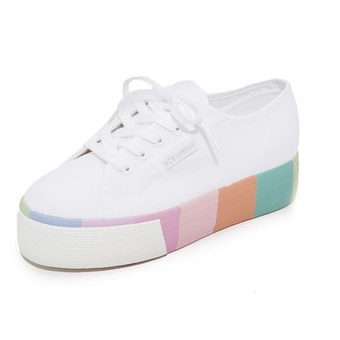 *I have a pair of these slip-ons. The cushioning inside make them feel like you're walking on air.