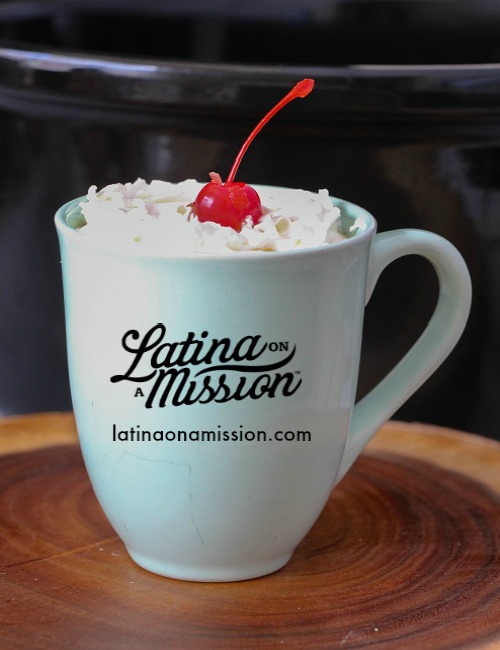 Sweet caramel. Steamed milk. Whipped cream. Coffee. And, if you're feeling bold,  a shot of espresso, to create the perfect caramel latte. Made right at home. In your slow cooker. And, all at a fraction of what you would pay at Starbucks, or even the more economical, Dunkin' Donuts.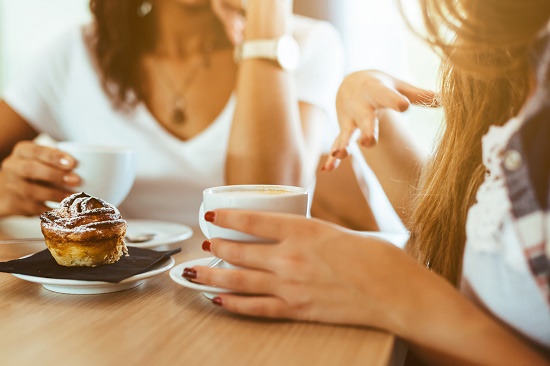 This Caramel Latte Slow Cooker Recipe is my go to when entertaining. I use it when friends visit for brunch. It pairs perfectly with Cinnamon Yogurt Muffins, Giant Pancakes, and Chocolate French Toast. It's also great for an after dinner treat. Add grilled bananas and your guests won't want to leave your table!
If you prefer Iced Lattes (perfect for warmer weather!), after #3 in the directions below, just place it in the fridge till chilled before proceeding to #4.
Feel free to share this recipe with your friends and family if you enjoyed it!
---
Caramel Latte Slow Cooker Recipe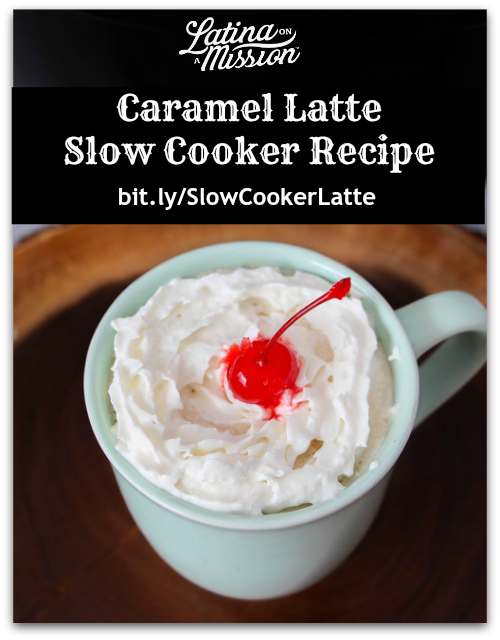 Ingredients
1/2 cup brown sugar
1/4 cup caramel sundae sauce plus extra for serving
3 cups milk
3-4 cups strong coffee
1 Tablespoon vanilla
2 teaspoons espresso powder, optional
Whipped cream, optional garnish
Maraschino cherries optional garnish
Directions
Place brown sugar, caramel sauce, milk and coffee in the crockpot. Add espresso powder, if using.
Set the crockpot to low for 2 hours, or high for 45 minutes.
Stir in the vanilla before ladling out to serve.
Garnish with whipped cream, extra caramel syrup and maraschino cherries, as desired before serving.
Enjoy! Let me know how you like it after you create it. I'm always happy to hear from my readers.