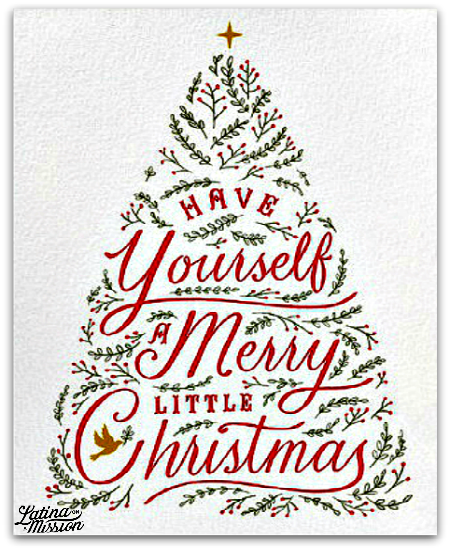 Latina On a Mission has partnered with Nakturnal on the following giveaway.
I'm a holiday procrastinator.  I blame it on the long list of holiday to dos that seem to pop up at the last minute. It's a blessing, and a curse, how much I can do at the last minute with a few cups of coffee!
Thankfully, with the internet age, I no longer have to send my holiday cards via snail mail. This has allowed me to send beautiful Christmas cards to family and friends without the worry that they'll arrive long after Three King's Day has ended. Because if I'm being real, I have to admit this has happened in the past.
Several of the features I love about Paperless Post's online cards include:
Ability to track cards as they're opened one by one.
Can be sent anytime and they arrive right away.
25% of the purchase price of every online card goes to fight aids with (RED)®
Luxe card designs from a variety of designers, fashion houses, lifestyle brands, and independent stationers. These include Rifle Paper Co., kate spade new york,  Crane & Co., Disney and more!
Like printed cards? Paperless Post offers those as well!
If you prefer printed cards, Paperless Post has a wide selection of those as well.
I created sample cards from family portraits we took several years ago with the extremely talented  Jane Goodrich Photography. My sons are older now but these remain some of my favorite photos. I highly recommend Jane Goodrich if you're in the New York City tri-state area and are searching for a photographer that can capture the essence of your family.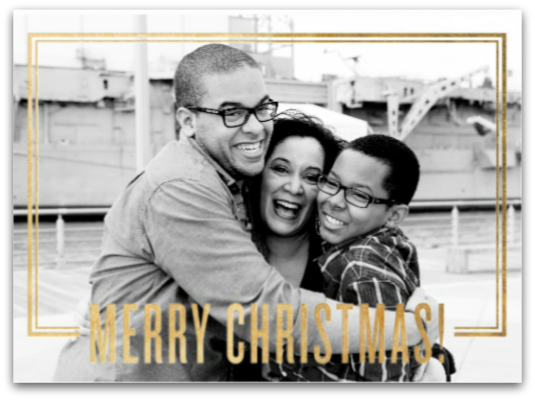 They make sending printed cards effortless with free envelope addressing, free photos on the the back, and free proofing. Paperless Post also offers a large selection of single and multi-photo layouts, perfect for those of you who just can't choose one photo.
#Giveaway: Beautiful Christmas Cards, New Year's Eve Invitations and More from Paperless Post
We're excited to partner with Nakturnal to gift one reader 1,000 coins from Paperless Post! The giveaway prize of 1,000 coins has a retail value of $90. The coins can be used on paperlesspost.com to purchase beautiful Christmas cards and so much more! Some of the other options include thank yous – perfect for thanking others for their Christmas gifts, New Year's Eve invitations, birthdays cards, baby showers, wedding or any type of party invitations. They also offer business cards, which are great for promoting your blog or small business!
Enter below for a chance to win this fabulous giveaway. If you enjoyed this post. don't forget to share it with a friend (or two!).
Good luck!
a Rafflecopter giveaway