Growing up in Puerto Rico meant that I was able to enjoy, and participate, in parrandas during the holidays. It was one of the highlights of the holidays for me!
Parrandas are the Spanish equivalent of caroling in the United States. It's fun, family oriented fun. And I'm always down for family oriented fun. It's a memory that I create each year with my sons. I snap photos. Enjoy hot cocoa. Spend time with friends, old and new. And sing, loud and off-key, very happily.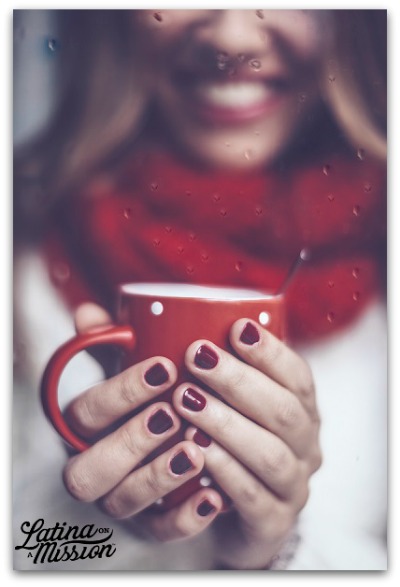 This weekend families will have the opportunity to experience a parranda/caroling (and more!) in the city.
I'm excited to announce my collaboration with WorldWide Photography. They, along with Babies"R"Us, are offering New York City families the opportunity to enjoy caroling, hot chocolate, cookies and giveaways. You and your family will also be able to sing your little hearts off while creating memories and having your photo captured with Santa Claus.
It'll be your respite from the busy holiday preparations, a holiday moment captured for longevity, thanks to WorldWide Photography and Babies"R"Us.
On Saturday, December 10th, between 3 – 5pm, EST, stop by the Babies"R"Us located in Union Square to enjoy a caroling sing-a-long featuring a local children's choir. Caroling participants will also have a chance to win a $250 Toys 'R' Us/Babies 'R' Us gift card to make the holidays truly magical. Refuel with a sampling of hot chocolate, coffee (for parents) and cookies before going to visit the man in red.
WorldWide Photography will be on-hand to take portraits with Santa for families to commemorate the 2016 holiday season. Shoppers can reserve their spots with Santa now by going to www.toysrus.com/visitsanta with packages available for $29.95.
Can't attend on December 10th? Or, don't live in New York? Don't worry! You can make a reservation to visit Santa at 100 selected Toys"R"Us and Babies"R"Us locations around the U.S. between now and Christmas. Go to www.toysrus.com/visitsanta to make your reservation.
To promote the giving sentiment of the holiday season, Babies"R"Us and WorldWide Photography are asking customers to bring a gift to donate to Toys for Tots. As a special thank-you for the donation, visitors will be offered free double prints of their Santa photos with the purchase of a base package.
If you go, please share your photo with us in a Facebook comment. We'd love to see your little's expression when they meet Santa!