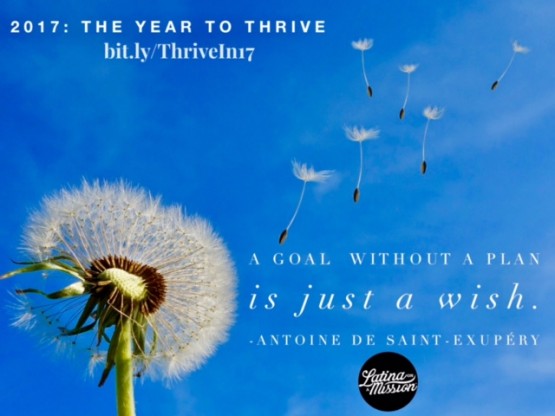 We're almost three weeks into the New Year and I have finally discovered my word: THRIVE.
Without going into details about 2016, because who really wants to relive that year, I can say with absolute certainty that 2017 will be a year of change. Whether the change is positive or negative is up to me (and you!). I choose to thrive, especially in my finances.
Knowing that a goal is just a wish without a plan, I took the first two weeks of the year to pour through my finances. It was an eye opener!
I set up several new systems to help me manage my finances and keep me accountable. Thus far it's working. However, science states a habit takes between 66 to 254 days. This time is based on a number of factors, including motivation.
If you're joining me on this journey, my first suggestion is to examine your motivation, your reasons. Make sure they are clear in your mind. This will help you stand strong against temptation. Also, know your must-haves. These are different for everyone. I have several. They are non-negotiable and I will not give them up. Doing so would make it too hard for me to stand strong.
I'll be sharing those in the coming days. I'm also open to hearing your suggestions!  So please feel free to shoot me an email or leave a comment below with any suggestions.
Subscribe and join me!  Let make 2017 the year to THRIVE.