If you're an animal lover, with a dog or two at home, like me, this sponsored post will resonate with you. The struggles are real, but the joy is even greater.
Meet Shadow and Teddy, my two Toy Australian Shepherds.
They're happy, fun and energetic dogs.
They also have a lot of hair. And, it's everywhere.
I used to vacuum everyday, which was a hassle. Living in New York, means apartments tend to be small, with even smaller closets. Squeezing it into that itty bitty closet every day was a nightmare. Leaving it out was not an option, the dogs, and people for that matter, needed the room to roam, without stepping all over each other.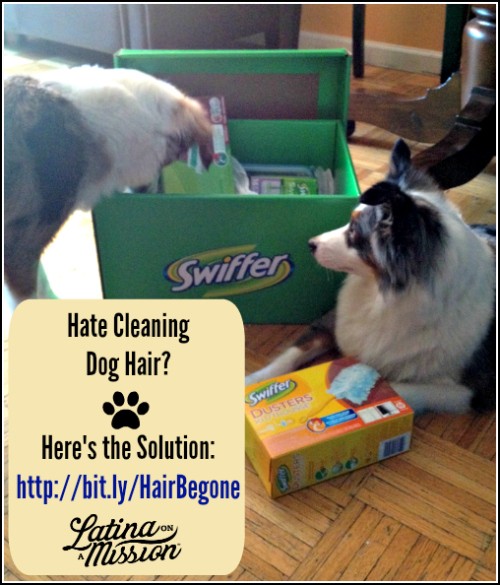 This all changed when I brought a Swifter. I've been a loyal fan for almost 3 years – I buy it in bulk at our nearest big box store. I no longer need to pull out the big bulky vacuum to clean up dog hair. I Swiffer (Yes, I used it as a verb because it totally is!).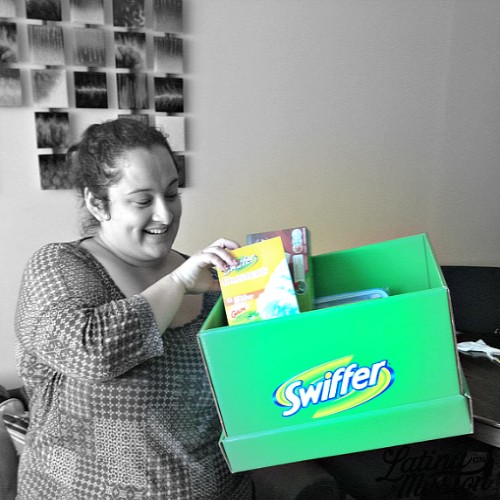 Given my love of Swiffer, I was excited to share my joy with a fellow dog-lover, Betsy. Betsy is also a Mom of a 15 month old, who loves to grab (and eat!) all the secret treasures our floors catch. She needed something that was fast. She also needed it to clean. Swiffer delivered.
My son is at the stage where dustballs, dirt and hair go directly into his mouth. With Swiffer, I can clean the floor, without harming my hardwood floors, while he naps and still have time to read a few blog posts! ~ Betsy
I'm not surprised. The #SwifferEffect is instantaneous! It's as easy as 1, 2, 3. And these busy Moms couldn't ask for more!
Let's talk! Do you have pets? How do you tame the hair?
Click to learn more about Swiffer.
Disclosure: I was selected for this opportunity as a member of Clever Girls Collective and the content and opinions expressed here are all my own.
{ 4 comments }