This post is brought to you by our generous sponsor, Anthem Foundation.
As a child, I thought my familia/family was invincible. We enjoyed the outdoors, had weekly family gatherings and I often fell asleep watching them dancing and playing the guitar, conga, and tambourines late into the night. It was a care-free life. Yet, it hid a secret: most of the adults in our family suffered from heart disease.
Heart disease runs in my family. And we're not alone. Among Latinos aged 20 and up, 32.4% of women and 48.3% of men have cardiovascular disease. We need to be prepared to act to save our loved ones because cardiac arrest typically happens in our homes, around our dinner tables, at a child's sporting event and at gatherings, like the ones my family held so many years ago.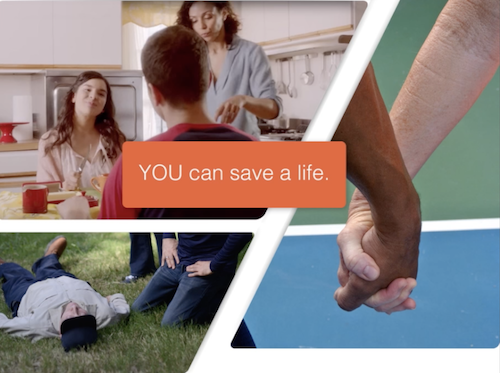 Do You Know The Signs of Cardiac Arrest?
The main symptoms of cardiac arrest are unresponsiveness and loss of consciousness. So make sure to check others! Does it look like your Titi/Aunt has passed out on the couch? Or, has your teen son/daughter suddenly collapsed? Check to make sure they're ok! Cardiac arrest does not discriminate. It can happen to the young and to the old. It's important to learn the signs of a cardiac arrest. Teach them to your family and friends so that they can keep an eye out as well.
Two Easy Steps Can Save A Life! Do You Know What They Are?
Anthem Foundation has awarded the American Heart Association a five year 7.8 million dollar grant to teach life-savings Hands-Only CPR to 100 million people, like you and me. Why is this important? Because a whooping 90% of those who experience cardiac arrest die. Don't let it be someone you love.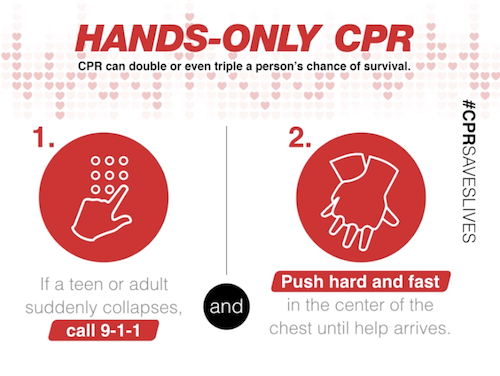 Learn Hands-Only CPR. Check out this American Heart Association video and spread the word. It may just save a life. Who knows if it may be yours. 

Let's chat! Do you know Hands-Only CPR? When did you learn it? (Pssst, you can sign up for a refresher course with AHA if it's been awhile!)