Ready to get out and play this summer? If your family's anything like mine you're probably already firing up the grill and feeling the pressure to re-stock summer staples. That's why I decided to go ahead and put together a helpful shopping list and pointers you can use to save time and money on summer care staples for active families + coupon below.
ACTIVE KIDS
During the summer my youngest son loves doing two things: going on adventures around the neighborhood and playing in the water. So, I always make sure my medicine cabinet is fully stocked with NEOSPORIN® + PAIN RELIEF Ointment for minor cuts and scrapes, BAND-AID® Brand Adhesive Bandages in fun patterns like Disney Princesses, and Neutrogena® Beach Defense® sunscreen—it's formulated to stand up to intense sun and ocean water, making it perfect for pool days.
HANDY MAN
Just like my youngest, my 20 year old son always seems to use summertime as an opportunity to dig into a new activity. I help him clean up the successes (and failures) with NEUTROGENA® MEN® face scrubs and lotions, which are specially formulated for men's skin.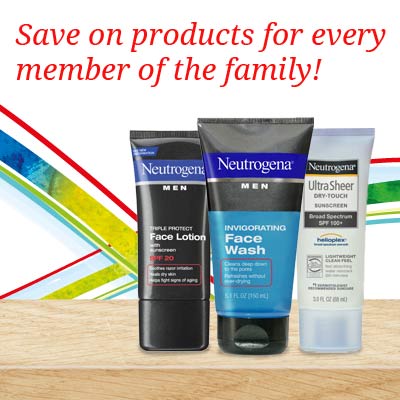 TREATING MYSELF
With the kids home all day, summer can get a bit hectic, so sometimes I have to remind myself to take a vacation too. After taking care of my family, I protect myself using NEUTROGENA® Ultra Sheer® sunscreen. The lightweight, spray-on formula goes on easily and dries quickly, so it feels invisible on your skin. Bonus, it doesn't clog pores — so it's good for my complexion too!
MONEY SAVING SECRET
Head to see.walmart.com/healthyessentials to get all these products for an everyday low price. Once you're on the page, click around to find more helpful summer care tips and coupons you can use to save even more! Having a blast this summer doesn't have to be hard work.
This guide will help you get your family's summer lineup in one trip!

Let's talk! Did I miss anything in this list? What is your MUST summer buy to keep your family safe and clean?
Disclosure: This is a compensated post created for Latina On a Mission.