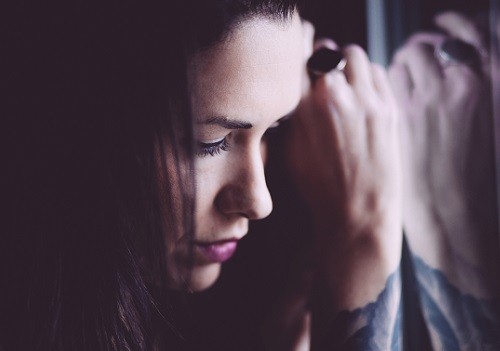 Over the years, I've spoken openly about the abuse I witnessed as a child. The first time I met my biological father I watched him beat my stepmother.
Bang. Bang. Bang.
Her head hit the kitchen counter. Then the wall.
*Lo que pasa en la casa se queda en la casa.
He pounded on her face. Blood splattered onto her clothes.
*Lo que pasa en la casa se queda en la casa.
She screamed. I could not move. I was frozen. She tried to push him off. I closed my eyes.
Punch. Ummpg. Punch. Punch. Punch. Ummpg. Ummpg.
I covered my ears. They could not shut out the sounds.
*Lo que pasa en la casa se queda en la casa.
I opened my eyes to see my younger sister, my stepmother's biological daughter, fly across the room. She had tried to intervene.
*Lo que pasa en la casa se queda en la casa.

But it didn't. The abuse didn't stay at home. It followed me everywhere, like a piece of gum stuck to the bottom of my shoe. Others couldn't see it but I felt it. I wanted to remove it, scrape it off, but no matter how hard I tried… I couldn't.
My 13 year old mind could not understand what happened that night.
It wasn't until many years later that I could speak about those childhood experiences. My memories of domestic violence haunted me and still do. How could a man who claimed he loved his wife beat her till her face was unrecognizable? It wasn't until it happened to me as an adult that I could understand the myths that surround domestic abuse, particularly in the Hispanic community where machismo is worn as a badge of honor.
I no longer believe the mantra that I was told and made to repeat. We must speak out. We must share. We must arm our daughters (and sons!) to break this cycle that is silently killing our women, children and families.
Domestic violence does not discriminate. It does not care about your age, economic status, sexual orientation, gender, race, religion, or nationality. It is not a sign of love.
Love is NOT abuse.
Learn the signs.  Spread the word. Become your sister's keeper.
Comment: Do you know someone who has suffered from domestic violence? How did you help them? Please share your story so we can all learn from it. Thank you.  
---
*Translation: What happens at home stays at home.