If you're a New Yorker, you probably recognize the picture below. If you don't, shame on you! It's one of the best NYC Wireless Hotspots and a great place to work, mingle or dine.
Do you know where it is? Let us know in a comment or come back tomorrow for the answer!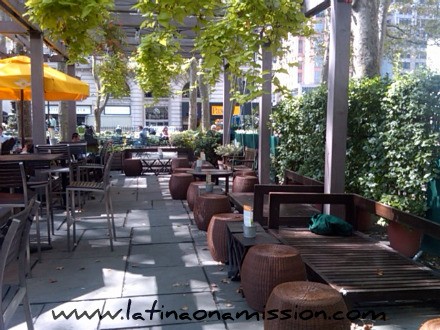 Are you showcasing a photo this week? If so, link up your blog and don't forget to have a Wepa-licious day!
¡Besos! 
Translation: Wepa is Puerto Rican slang for wow, great, fanastic, while Wepa-licious is a word I created to say fantastic to the ninth degree. You will not find either in a Spanish-English dictionary.
UPDATE: The photo is of Bryant Park on 41st Street and 7th Avenue.