Yesterday Andrew, my 9 year old son, and I were able to go to a special screening of "Ramona and Beezus', courtesy of Tide Acti-Lift. Come back tomorrow to read my movie review,  see more pictures and catch a glimpse of the Tide's star studded carpet video!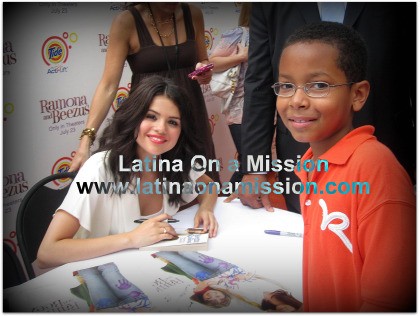 Happy WW! Don't forget to link up so we can pass by your Latinalicious WW post.
UPDATED: Click HERE to read my Ramona and Beezus Movie Review.