I love receiving packages in the mail, especially packages from Shopbop.com. They give me a dose of happiness each time. In fact, opening anything from Shopbop makes me Giddy, with a capital "G".
At first I thought ShopBop may be too rich for my blood but once I browsed it's different categories I found a ton of things that I could afford!
I ordered a La Mer Collections Simple Wrap Watch in Cobra. It is simply gorgeous, definitely a must buy accessory! I paired it with a simple white T-shirt and jeans. I also purchased an inexpensive cell phone case by Marc Jacobs that I picked from the Sale section. Both are shown below.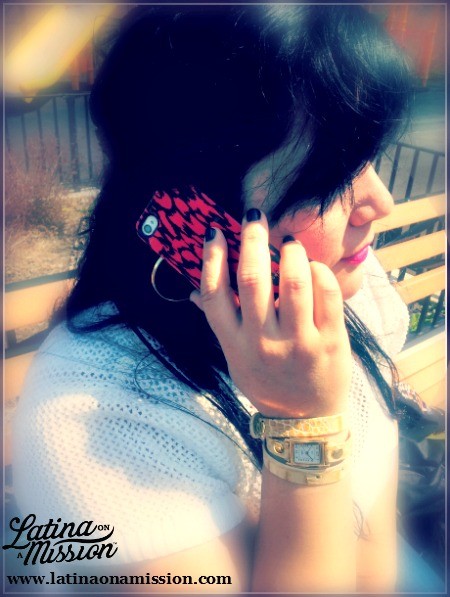 Shopbop is an online retail store that launched back in 2000. It started out as a small shop with very select items. It now offers tons of items, from apparel and accessories to household items, all for your shopping pleasure.
My order arrived on time, no hassle and properly packaged. Shopbop.com boasts about their great customer service and based on this order, I couldn't agree more. I'm over the moon with my wrap watch!
Let's talk! Watches: You either love them or hate them. Are they a necessary accessory or do you think they have become obsolete? Let us know your thoughts!