A reader submitted the below "Who's your Daddy?" picture. It was taken in Washington Heights, NY. Sign of the times?
Share your thoughts in a comment!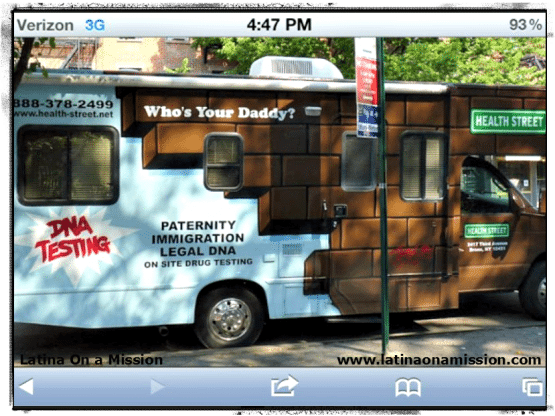 Have an interesting New York photo you want to share? Send it to MsLatina@Latinaonaonamission.com and add New York in Pics in the Subject line.