As promised, with the holiday season fast approaching, I will be featuring products that I hope are not only Chic but also Cheap.
This week's feature is a technological find that's perfect for those who crave great connectivity that doesn't sacrifice their home's style.
The below charging station is cleverly disguised as a piece of grassy turf. This deco item will charge your electronics, camera, phone, mp3, iPod and more, while keeping cords hidden underneath the grassy top. Set it on a table, in a corner, or on a windowsill and no one will be the wiser. Now that's turf-iffic!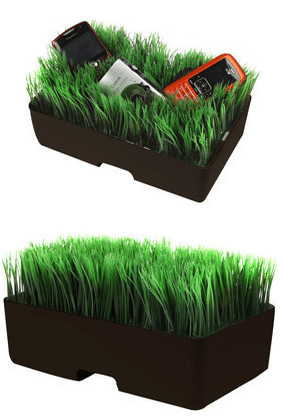 What do you think? Is it Chic AND Cheap?
Let us know in a comment!
Happy Friday! Have a chic-filled day!
Don't miss out on future Chic & Cheap posts.
Subscribe!
Have questions about something found within this post?
Read my Disclosure Policy.