The first time I heard about acupuncture was from my 'hippie' Ecuadorian step aunt. I remember her administering acupuncture to my stepfather while I watched in amazement. It amazed me that it didn't seem to hurt him at all.
My aunt went on to explain that acupuncture was a form of Chinese medicine that has been practiced for ages, causing my ten-year-old self to wonder what an Ecuadorian 'hippie' was doing practicing it. Her response, "acupuncture is for everyone". From that moment on,  I promised myself one day I would try it out.  It would be 12 long years later before I finally did.
According to Tracey DeCosta-Beyer, "When people in communities of color first hear the term acupuncture, or learn about it, they may think it is some form of Voodoo and immediately shoot down the idea". Reality is very different. Ms. DeCosta-Beyer  notes that "acupuncture is about opening and moving energy in the body and removing any energy blockages someone may have. These two things help people in terms of reducing stress, anxiety and promoting better sleep."
Ms. Decosta-Beyer is completely right.
After telling friends I was getting an acupuncture facial,  their responses confirmed her theory. They were horrified.  Claims that my face could be paralyzed, were thrown at me. Their warnings were grim. Ignoring them, I went to the Boulevard Skin Clinic, located right outside of the north exit of the Elmhurst station. Yet inside, I was nervous.
I needn't have been.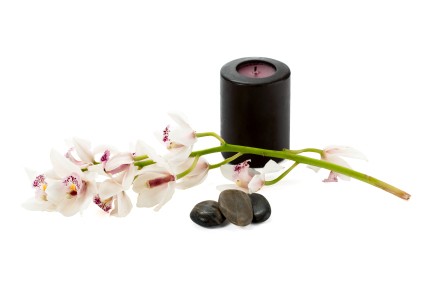 Located on a very busy street, complete with an ongoing city soundtrack, the Boulevard Skin Clinic was convenient to transportation. However, the ambiance inside the spa was soothing. The aromatherapy, soft music, and the staff's peaceful energy, set customers at ease, especially this one.
While I waited for my session to begin, I spoke to Seven Brown, a highly trained Esthetician and beauty expert. Ms. Brown explained to me "that [their] practices, one in Harlem and the Queens location I visited, are about getting to know the clients' skin. We, as women of ethnically diverse backgrounds, have clients from very diverse ethnic backgrounds as well. This allows us to better understand and speak the language their skin speaks."
Ms. Brown and Ms. Decosta-Beyer both agree that they aren't a spa that's interested in only treating superficial things. "We want to get to know our clients and learn more about them. This way we can customize the treatments they choose to better suit them."
This is exactly what Ms. Decosta-Beyer did. She asked me about my diet, sleep pattern, stress load and what I wanted to get out of the session. It was then that I realized I hadn't thought about what I wanted in a long time. As a busy mom, and student, I always do what I have to do without dwelling on the why, let alone have someone ask what I want out of anything.
I'll admit the question threw me off a bit. After giving it some thought, I responded. I really needed help with stress relief. Keeping that in mind,  she began the process and kept me fully informed the entire time. She also checked my pulse repeatedly, which I found strange. Noticing my curiosity, she explained that our pulse is the one thing we can't control; as a result, it is the only true indicator of our state of mind and a true barometer of our energy.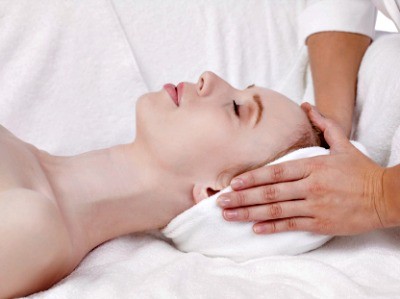 My Session
My session, the Ortho-Bionomy, combines three different parts.
The practice of moving the body to encourage the body to move the way  it is naturally intended to.
Acupuncture
A three partsfacial, administrated during different parts of the session.
At first the Ortho-Bionomy felt strange. I never had someone move my body and head around to get it into positions that are comfortable. I was completely shocked at how great it felt, how quickly it put me into an almost sleep-like state, and how gentle Ms. Decosta-Beyer's hands were.  My mind was slowing down. I was no longer thinking about the next task on my To-Do List.  I. Was. Relaxed.
After the first installment of the three parts facial, I was calmer and ready for the acupuncture. Ms. Decosta-Beyer took the time to explain the process stating, "The needles are as thin as a hair follicle. You shouldn't feel pain when I insert them however, if you feel anything that feels uncomfortable to you let me know immediately so I can correct it." At that point, I received the first of eight acupuncture needles. Surprisingly, although the session is described as an acupuncture facial, I did not receive any acupuncture in my face.  The only acupuncture I received was placed on my body.
When the needle first enters your skin you feel a current of energy moving to that area. This sensation is your body's energy releasing and moving, allowing you to be more receptive to your surroundings. At no time during an acupuncture session should you feel any pain. I will admit the second acupuncture was uncomfortable. I let her know and she immediately fixed it. The following six went in with no problem. She inserted two in each hand and two in each foot. The second part of the facial was a mask, which was applied soothingly, then a thin warm towel was laid over my eyes. I was left alone to relax and enjoy the moment of tranquility and solitude that mothers rarely get. At first, I fought the urge to fall asleep then remembered my response to what I wanted from this session. I was here to relax and that meant letting go so that I could enjoy the session to the fullest extent possible. I did.
Boulevard Skin Clinic and Staff
Ms. Decosta-Beyer is just one of the acupuncturists working at the Boulevard Skin Clinic. She dispelled my fears completely. She has an impressive 16 years combined experience as a Massage Therapist, Aesthetician and an Acupuncturist. However, for me her greatest talent, and one she shared with my favorite Tia, was her ability to make a complete stranger feel welcome and comfortable. Those two attributes helped me relax and settle into my session quickly.
The Harlem Skin Clinic and Boulevard Skin Clinic offers several services in addition to acupuncture. Services like waxing, facials, chemical peels, microdermabrasion and consultations, which allow you and the technician to speak one on one about what your skin really needs and what will suite your needs the best.
Would I recommend the Boulevard Skin Clinic?
Yes. I highly recommend the clinic and it's staff.
Let's talk! Have you had acupuncture? Share your experience in a comment!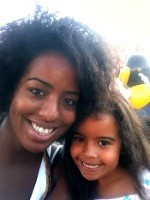 Gloria Malone is a teen Mom on a mission to prove that having a child does not limit your life. She is a college student, young parent's advocate, and speaker. Follow Gloria on Twitter and on her blog, Teen Mom NYC.


Disclosure: Gloria Malone was given the opportunity to review the spa services noted above; however, this in no way limited her from providing an honest review.