I believe that smaller classrooms, impassioned teachers and involved parents play a huge role in a child's education. I also believe that a love of learning can, and should be, instilled in children at a very young age. As a result, I am always on the look out for good opportunities for Latina On a Mission's readers and their children.
This week I am happy to share news about six (6) Success Academy Charter School openings in the New York City areas. The locations will service grades K-1 to start. Age eligibility is determined by what age your child will be on December 31, 2013. If on this date your child will be 5 years old, they are eligible to apply for the Kindergarten class. Below I have noted the six new locations. Note, although the openings are still pending government approval, you can obtain the 2013-2014 application and already apply to now.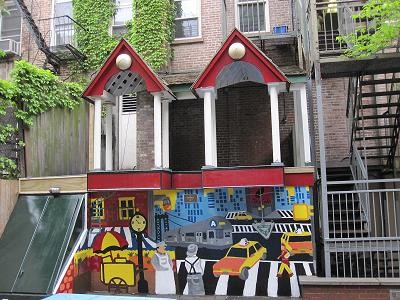 Bronx
Success Academy – Bronx 3
968 Cauldwell Avenue
Bronx, NY 10456
Serving Grades K-1
Brooklyn
Success Academy – Crown Heights
1150 East New York Avenue
Brooklyn, NY 11212
Serving Grades K-1
Success Academy – Prospect Heights
760 Prospect Place
Brooklyn, NY 11216
Serving Grades K-1
Success Academy – Fort Greene
101 Park Avenue
Brooklyn, NY 11205
Serving Grades K-1
Manhattan
Success Academy – Hell's Kitchen
439 West 49th Street
New York, NY 10019
Serving Grades K-1
Success Academy – Union Square
40 Irving Place
New York, NY 10003
Serving Grades K-1
Click to learn more about the Success Academy Charter School: http://www.mysuccessacademy.org/Learn.
*Photo shown is not that of Success Academy Charter School
{ 0 comments }