I have a routine every time I prepare to travel, no matter how short or long the trip is. There's always a hop to the grocery store to stock up in snacks for the road or plane rides. You know, those long flights, especially overseas can be grueling since airlines don't feed passengers anymore.
Then there's the more important pre-trip bullet point on my to-do list: visit the local pharmacy and drugstore for all of my toiletries. In my case, CVS/Pharmacy is my go-to store. While other stores have changed, or rebranded themselves, not once, but several times, CVS/Pharmacy has stood the test of time. Needless to say, it's my go to store. You can't beat their 24 hour service. No matter what time of day, or night, I know I can count on them. Every. Single. Time. [Have you seen the Valentine' Day and Christmas sales the days after?? Those deep discounts help me stock up for the following year!]
Most recently, I found myself musing over the different nail polish options before my trip to Vegas to attend Blogalicious, a multi-cultural social media conference now in its 4th year. Even though I had just sat through a fresh manicure, I had to have a backup polish to take care of chips, etc…
While nail polishes, and some basic makeup products, are my main reason to shop at CVS, I've noticed CVS' increasing inventory of French beauty products. I've been using French products, which I have only been able to buy in France, for the past 7 years. I was thrilled to see that CVS carries Vichy French products, and that I am able to get my hands on the fancy products that cost a fortune at department stores or can only be purchased during one of my specialty trips.
During my visit to Vegas, I had the chance to chat with some old and new blogging friends about our travel routines and learned most of them make a stop at CVS either before or during traveling. Although we may have varying needs, CVS is able to help us all.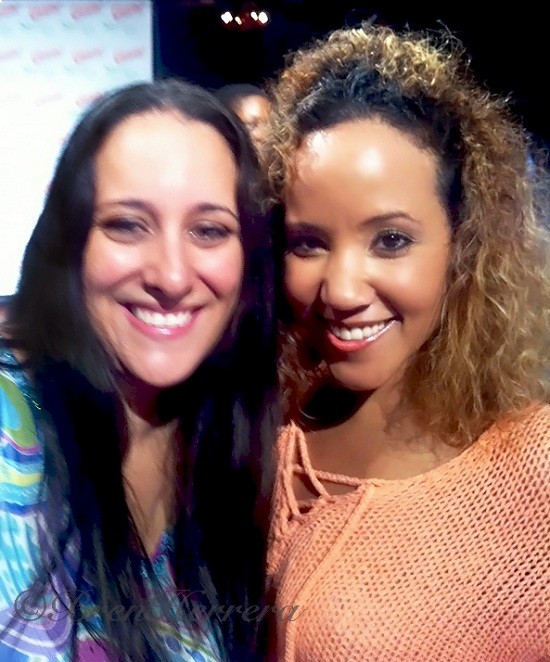 Vanessa Bell, a Latina blogger at De Su Mama, frequents CVS for emergency baby needs for her newborn. Every now and then, she'll grab something for herself.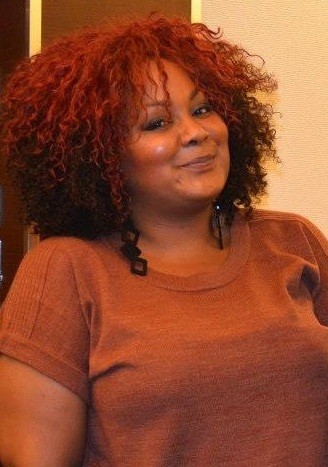 My new friend Marie Legette, of The Curvy Fashionista, threw me a new one when she admitted she runs to CVS for alcohol. I had to ask her three times before I was certain she was speaking of spirits and not rubbing alcohol! Yet, she emphasized that her main reason for visiting CVS is for most of her beauty needs! Still, I was intrigued about that alcohol inventory. Perhaps I should share she's in Los Angeles.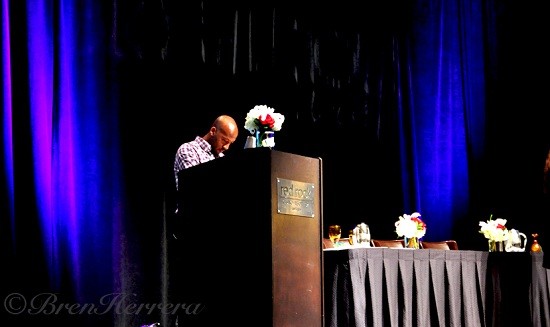 Eric Payne, photographer, speaker and jack of all trades, shared that he loves CVS for drinks and candy… a true man.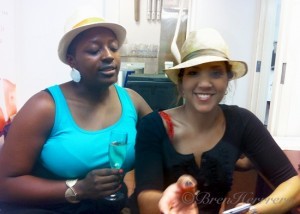 Finally, my friend Chrystal Baker, a food blogging colleague and friend, writing over at The Duo Dishes, makes CVS her go to travel store. In fact, while rooming together in Vegas, we made sure to hit up the local CVS/Pharmacy together!
Who knew CVS was such a staple in so many of our lives? Admittedly, I take CVS for granted because it's there and too easy not to go. If I had to hand-pick my top three favorite products at CVS/Pharmacy, they'd have to be mascara, nail polish and those amazing French Vichy beauty products! So, now that you know mine…
Tell us. What's your favorite CVS product?
Disclosure: This is a sponsored post created for CVS/pharmacy. Opinions expressed herein belong solely to the writer, Bren Herrera.
Bren Herrera is a TV personality, private chef and writer, penning the popular food blog Flanboyant Eats™, where she documents her Afro-Latina experience cooking up Cuban, Latin, fusion and global cuisine. The blog's popularity landed her TV gigs, including an appearance with Emeril Lagasse and a regular spot on NBC's "Daytime" morning show in addition to private cooking demo's with internationally revered chef Joel Robuchon. Bren's work has been featured in The Washington Post, The Atlanta-Journal Constitution, Black Enterprise, and other national publications. Bren can be seen once a week hosting her own food and travel show called 'Dine Out' on the all new, on-demand network Chic Rebellion. When not filming Bren freelances as lifestyle writer covering food, travel and fashion for NBC Latino, CusineNoir and other notable online and print publications.  Visit Bren's blog at www.flanboyanteats.com, follow on Twitter @BrenHerrera and Facebook at Facebook.com/BrenHerrera
Photo Credit: Bren Herrera