Aw shucks *BLUSHING* I'm flattered that you think so highly of me!  Thank you!
Besos/Smooches!
 Awards
One Lovely Blog Award from Daisy of  Deal Fanatic and Mrs. K of Saving Money for a Wedding

Best Blog Awardfrom Cascia of Healthy Moms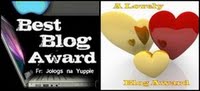 Honest Scrap Award from Jaime of For His Glory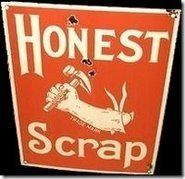 Superior Scribbler Award from Jo Ann of BronzeWord Latino Authors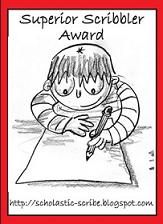 Accolades
Jennifer Vides, Senior Vice President at RL Public Relations includes a reference to Latina on a Mission, as well as several other amazing Latinas, in her post titled  "A Celebration of Latina Bloggers "
Ana Roca Castro, founder of Premier Social Media and co-founder of Latinos in Social Media (LATISM), the largest organization of Social Media professionals from Hispanic origin, tweeted the following: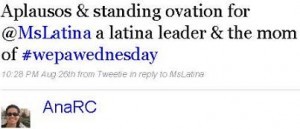 Click HERE to view the original tweet.