Disclosure: This is a sponsored post created for Cricket Wireless and Latina Bloggers Connect. As always, all opinions expressed herein belong to the author.
I love the holiday season! Christmas is my favorite time of the year. Literally. Not only do I get to spend time with family and friends, but I also have an opportunity to shop – which I love to do!
Yet, one thing I refuse to do is go into debt. Purchases are made with a list and I stick to it. I also make sure that I consider the person I am shopping for when selecting a gift. Seriously, what's the use of spending my hard earned money if the recipient won't even use it?! And, re-gifting does not count.
One thing I've discovered is that everyone loves receiving a new cell phones. It doesn't matter their age. It's an item that will always be put to good use – now and in the future. As a result, I time my sons' new cell phone purchases around the holidays. Not only will it save me money, but I also know my sons will always be happy with their gift. And, that's priceless.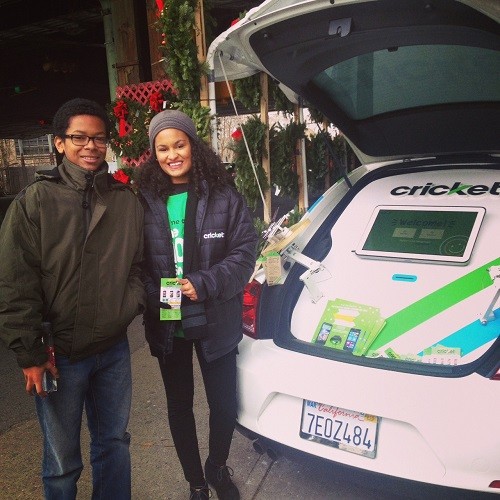 My youngest son at a Cricket event in NYC.
FLASH #GIVEAWAY: Cricket Wireless Saves Your Holiday!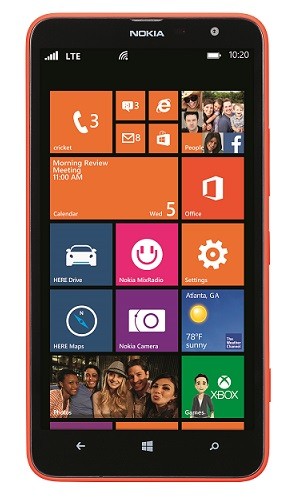 This holiday season, thanks to Cricket Wireless and Latina Bloggers Connect, one lucky Latina On a Mission reader will win their very own smartphone from Cricket's amazing line-up of affordable devices and plans.
The winner can activate their service at a local Cricket Wireless store or in select GameStop and Walmart stores nationwide.
To enter the giveaway use the Rafflecopter giveaway form below.  Giveaway is open to US residents over 18 years of age.
Suerte! / Good luck!
Cricket Wireless offers 3 monthly plans starting as low as $35 with 1 GB of data, $45 with 3 GB of data and $55 with 10 GB of data, after $5 Auto Pay credit. Best of all, no contracts are required!
To learn more about Cricket, the Holiday Promotion, or find a store near you, visit Cricket Wireless.
If you missed today's giveaway, check out A Thrifty Divaand Jasmin MakeUp1 tomorrow for another chance to win a Cricket smartphone.
a Rafflecopter giveaway
{ 35 comments }