Lucky Strike, a bowling lane with an upscale restaurant bar and lounge, in New York City is one of the hottest spots in New York City. It's a well known night spot for the chic and trendy. What I didn't realize, until I received this sponsored opportunity, is that it's also an amazing spot for families as well!
Thanks to Lucky Strike, a few months ago my sons and I had an opportunity to review Lucky Strike in New York City. I shared my experience on Twitter, including several images on Instagram and Facebook; however, I did not want to post a full review on my blog until I had an opportunity to return on my own dime. I wanted to make sure that the service I received was not due to my sponsorship. And, I can honestly say….
We. Had. A. Blast.
Lucky Strike NYC: Atmosphere
My sons loved the atmosphere of Lucky Strike.  It had a fun, upscale club vibe with glowing lanes and great pop music.
It's also important to note that no one under 21 is allowed into Lucky Strike after 5pm on weekdays and 7pm on weekends.
Lucky Strike NYC: Bowling Lane
My sons and I enjoy bowling and have been to most of the bowling lanes in Manhattan. Honestly, a lane is a lane is a lane. What makes a venue stand out in our eyes is the  atmosphere and service of a venue.
With that said, we really liked the options offered at Lucky Strike NYC. You could bowl, play pool or ping pong.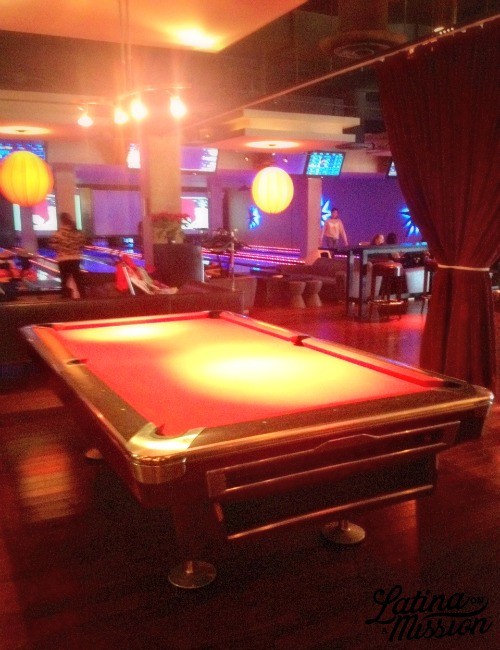 Lucky Strike NYC: Food
Lucky Strike offers a different burger of the month every month. The first time my sons and I went to Lucky Strike we ate while we bowled  and selected the burger of the month. I have to admit, it wasn't something I would have selected on my own but the boys were game. They loved it! In fact, I caught  my youngest eating my burger a few times when it was my turn to bowl.  Honestly, you would never guess he ate as much as he does by looking at him because he's so thin and lanky!
The second time we went to Lucky Strike we ate in the restaurant, after we finishing bowling. The table was large enough to accommodate my party of four, without feeling cramped. They also had televisions set up around the area for those who wanted to catch the game, which my sons did.
Our waitress was super friendly and patient.  She returned twice for our orders. The boys were ready, but after seeing the number of calories for each dish, I balked and couldn't decide what to get.  I ultimately ordered the chicken burger with chips which had about 900 calories versus the burger and chips the kids ordered which was more than 1,200 calories!  I totally broke my New Year's resolution with that burger and chips but it was so so good! [In full disclosure, they did offer salads. But how could I order a salad while smelling those bacon burgers?! Um NO.]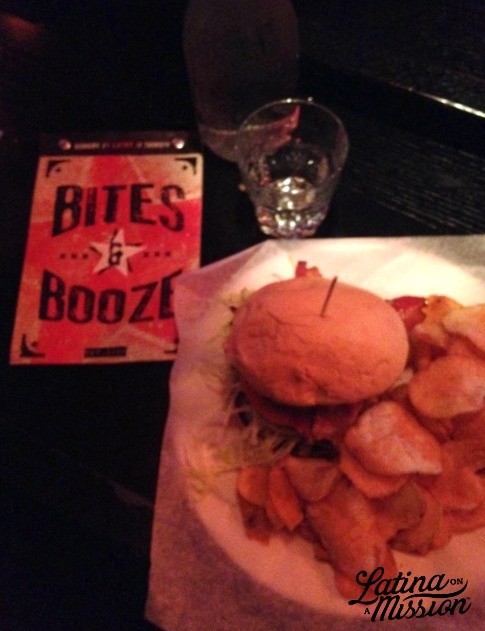 After having such a great time with the boys, I'm planning on returning for a girl's night out, without the kids. I can't wait! I'm sure we'll have a great time.
To view more photos, check out Latina On a Mission's Lucky Strike Facebook album!
Let's talk! What do you look for in a family friendly outing? Let me know in a comment!
{ 1 comment }