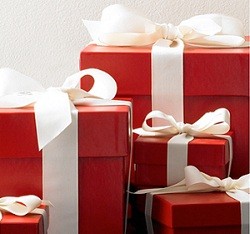 I've selected several giveaway winners. They were announced on the Giveaway Winner's page. As previously stated, I will no longer announce winners in a separate post. Winners will now be listed on the Giveaway Winners page. To check if you won, click on over!
If you are reading this in an email, you have to go to my blog to go to the page. If you go to the header and hover over the Giveaway tab, you will notice another link appear directly below. The link is called "Winners". Click on it to see the list of winners.
As always, giveaway winners will be selected by random.org. However, now a winner will have 7 days to provide me with their contact information. If the information is not provided within 7 days, a new winner will be selected.
This new process will make it easier for readers to see who has won a giveaway, while also steamlining the process of collecting information.
If you have any questions, feel free to contact me at MsLatina (AT) latinaonamission.com.
Good luck! / ¡Suerte!
{ 0 comments }