I love Earth shoes! I brought a pair a few years ago that I wore everywhere. They were not only comfy, they were stylish. Sadly, I wore them out. So when I was recently offered a pair to review, I jumped at the chance. And, today I am going to offer you my honest review.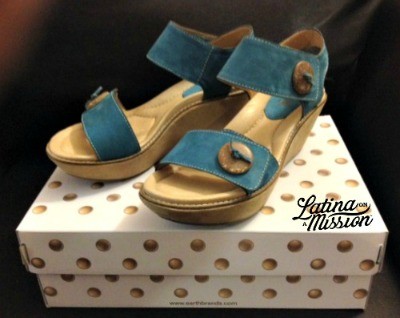 For the review, I received the Fauna wedge, in Royal Blue (looks like  a deep Turquoise), from the  Spring/Summer 2014 Earth® Collection. The Fauna wedge has a 2 ½ heel. Yet, it doesn't feel high because of the 1 ½" wedge. The foot bed has contoured arch support, which makes it super comfortable  It also has a 2 adjustable straps (shown below). One strap is found in the front by the toes and the other is located near your ankle. The straps are perfect for those whose feet swell in the heat, or during your cycle, like mine do.
I haven't worn them outside yet. But I did wear them in my apartment. I loved the color. They actually matched my walls! Below you can see them against my turquoise accent wall.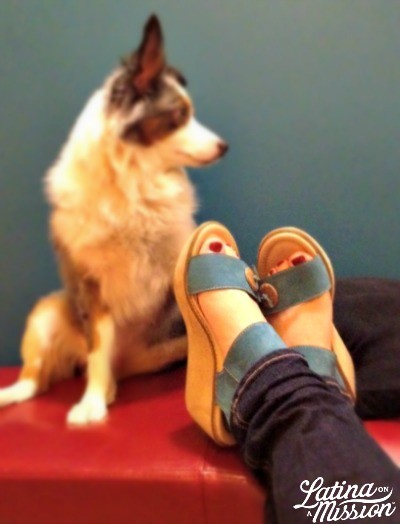 I love how they looked with jeans.  I'm also planning on wearing them with a skirt I've been eying on
ShopBop
. (Btw, please excuse my pale winter skin. I am eagerly anticipating hitting the beach with my Fauna Earth shoes!)
Let's talk! What's the first thing you look for in shoes? Comfort, style, or both? Let us know in a comment!
To learn more about Earth shoes, sign up for their newsletter. Also, follow them on Twitter, Facebook and Pinterest.