If you're a Latina On a Mission subscriber you already know we believe in living life to the fullest, without paying full price, and that includes going to the movies. This week, we bring you the opportunity to see an action packed free movie, White House Down. Not a Subscriber? Join the Latina On a Mission mailing list today!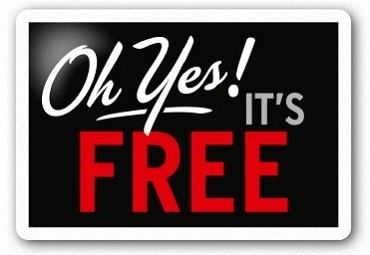 White House Down, rated PG-13,  opened nationwide in 2013. It's an action-packed drama, starring Channing Tatum, Jamie Foxx, and Maggie Gyllenhaal.
Capitol Policeman John Cale, played by Channing Tatum, has just been denied his dream job with the Secret Service. Cale who dreamed of returning to President James Sawyer, played by Jamie Foxx, protective detail, doesn't the job. As a consolation for not getting the position, he takes his daughter on a tour of the White House. Soon the complex is overtaken by a heavily armed paramilitary group, and John must rush to save his daughter and the President.
Interested in seeing White House Down?
If you live in New York City, you have the chance to see it for FREE! Sony Wonder Technology Lab* is showing White House Down on Saturday, April 19, 2014 at 12:15 p.m. To get tickets, you should make a reservation. Reservations can be made Monday through Friday beginning two weeks prior to the date a screening is scheduled by calling (212) 833-8100 and selecting option 3. A select number of tickets are also distributed 30 minutes prior to the start of the screening on a first come, first served basis.
IMPORTANT: Admission will be closed to ticket holders 15 minutes after the screening begins.
About Sony Wonder Technology Lab (SWTL)

The Sony Wonder Technology Lab (SWTL) is a four-story, interactive technology and entertainment experience for all ages. Located in mid-town Manhattan, SWTL inspires creativity in a high-quality, engaging, and family-friendly learning environment. By inviting visitors to experience the latest technologies in a hands-on setting, SWTL nurtures curiosity while awakening visitors to their own talent and potential. Through its permanent exhibits and innovative programs, including Sci-Tech workshops, ongoing screenings and associations with well-respected local non-profit and educational institutions, SWTL aims to educate and cultivate the next generation of leaders in media, science, technology and the arts. Admission to the Lab is FREE.
*All programming is subject to change.