My family and I love going to the movies but really hate the high cost. On Latina On a Mission, we share free movie events, like Michael Jackson's This Is It, host giveaways and share whatever info we find to help you save your hard-earned ca$h. For up to date info, you can check out my Entertainment section and Facebook Page. You can also subscribe so you don't miss out!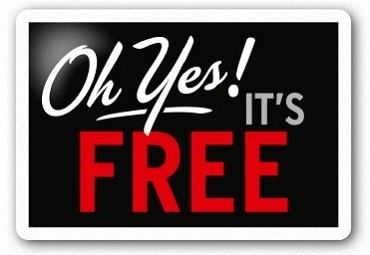 Are you a Michael Jackson fan? If so, you're going to love this Latinalicious freebie!
Michael Jackson's This Is It is a documentary–concert film based off Michael Jackson's anticipated July 13, 2009 tour that was canceled when he died on June 25, 2009. It gives you a rare behind the scenes look at Michael Jackson as he developed, created and rehearsed for his sold out concerts. The movie chronicles the months from April through June 2009, capturing his singing, dancing, and creative genius.
Interested in seeing Michael Jackson's This Is It?
If you live in New York City, you're in luck! Sony Wonder Technology Lab* is showing the film for FREE on Saturday, April 12, 2014 at 12:15 p.m. To get tickets, you must make a reservation.Reservations can be made Monday through Friday beginning two weeks prior to the date a screening is scheduled by calling (212) 833-8100 and selecting option 3. Remaining tickets will be distributed 30 minutes prior to the start of the screening on a first come, first served basis.
IMPORTANT: Admission will be closed to ticket holders 15 minutes after the screening begins.
About Sony Wonder Technology Lab (SWTL)

The Sony Wonder Technology Lab (SWTL) is a four-story, interactive technology and entertainment experience for all ages. Located in mid-town Manhattan, SWTL inspires creativity in a high-quality, engaging, and family-friendly learning environment. By inviting visitors to experience the latest technologies in a hands-on setting, SWTL nurtures curiosity while awakening visitors to their own talent and potential. Through its permanent exhibits and innovative programs, including Sci-Tech workshops, ongoing screenings and associations with well-respected local non-profit and educational institutions, SWTL aims to educate and cultivate the next generation of leaders in media, science, technology and the arts. Admission to the Lab is FREE.
*All programming is subject to change.