My family and I love watching documentaries. We also love going out to the movies. Captain Phillips, rated PG-13, combines both. And, it's FREE!
If you're a Latina On a Mission subscriber you already know we believe in living life to the fullest, without paying full price, and that includes the movies. So, make sure you subscribe so you don't miss out!  For up to date info, you can also check out my Entertainment section and Facebook Page.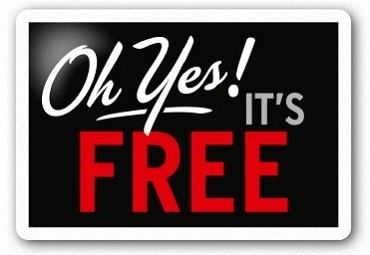 Captain Phillips is the true story of Captain Richard Phillips, played by Tom Hanks, and the 2009 hijacking by Somali pirates of the US-flagged MV Maersk Alabama, the first American cargo ship to be hijacked in two hundred years. (I saw Captain Phillips  and highly recommend it.)
Interested in seeing Captain Phillips?
If you live in New York City, you're in luck! Sony Wonder Technology Lab* is showing Captain Phillips for FREE on Saturday, April 12, 2014 at 3 p.m. To get tickets, you should make a reservation. Reservations can be made Monday through Friday beginning two weeks prior to the date a screening is scheduled by calling (212) 833-8100 and selecting option 3. A select number of tickets are also distributed 30 minutes prior to the start of the screening on a first come, first served basis.
IMPORTANT: Admission will be closed to ticket holders 15 minutes after the screening begins.
About Sony Wonder Technology Lab (SWTL)

The Sony Wonder Technology Lab (SWTL) is a four-story, interactive technology and entertainment experience for all ages. Located in mid-town Manhattan, SWTL inspires creativity in a high-quality, engaging, and family-friendly learning environment. By inviting visitors to experience the latest technologies in a hands-on setting, SWTL nurtures curiosity while awakening visitors to their own talent and potential. Through its permanent exhibits and innovative programs, including Sci-Tech workshops, ongoing screenings and associations with well-respected local non-profit and educational institutions, SWTL aims to educate and cultivate the next generation of leaders in media, science, technology and the arts. Admission to the Lab is FREE.
*All programming is subject to change.