UPDATE: I have amended the giveaway to reflect a change in prizing. The prize pack includes a $100 Visa Gift Card, not the originally referenced product gift certificate.
Latina On a Mission has partnered with Diversity on Demand to bring you the Sponsored Giveaway: Diversity On Demand Hispanic Heritage Prize Pack.
As a Latina, I'm encouraged every year during Hispanic Heritage Month. As a child, I did not see Hispanics on screen unless I was watching a Spanish language television channel. Thankfully, things have changed and now we can watch Hispanic figures, culture and creativity, via Diversity on Demand.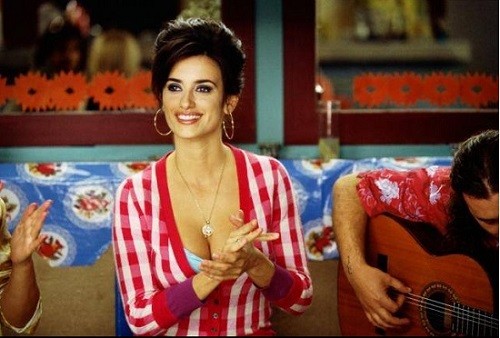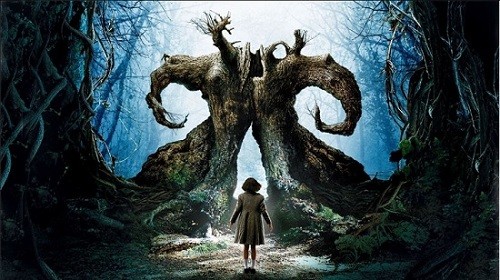 Shows like Volver, with Penelope Cruz (top photo), or the Spanish-language film, Pan's Labyrinth (shown above), which received 22 minutes of applause at the Cannes Film Festival, can be viewed during Hispanic Heritage Month on On Demand service.  Their partnership with the League of United Latin American Citizens (LULAC),  shines a spotlight on  Hispanic figures to pay tribute to the powerful, and positive influence, of Hispanics in America.
Are you a Nada or Aficionado?
Test your knowledge of Hispanic influenced knowledge with a fun entertainment challenge! Take the  Nada or Aficionado? quiz to find out if you know nada /nothing or if you're an aficionado/ enthusiast (Hint: The answer to one question is shown in one of the images above.)! By taking the quiz, you'll also be entered  for a chance to win a 32″ smart HDTV and other prizes!
Sponsored LOAM Giveaway
On Demand is also sponsoring a special Latina On a Mission promotional giveaway where one reader will have the opportunity to win a Diversity On Demand Prize Pack that includes:
$100 Gift Certificate to thelatinproducts.com Visa Gift Card
Tostitos Sales Verde by Sabritas
Pulparindo Assorted Hard Candy Lollipops
Sabritas Salt & Lime Peanuts
Bimbunuelos Crispy Wheels Pastry
Movie Theater Butter Popcorn bags
Diversity On Demand Chip Clip
Diversity On Demand koozie
Diversity On Demand Plastic Cup
¿Estás lista? / Are you ready?
To enter use the Rafflecopter giveaway form below.  Giveaway ends October 25, 2013 at 12:00 AM (Eastern Time) and is open to US residents over 18 years of age.

NO PURCHASE NECESSARY TO ENTER OR WIN. A PURCHASE DOES NOT IMPROVE YOUR CHANCES OF WINNING. VOID WHERE PROHIBITED BY LAW.
New to Rafflecopter? Watch this 45-second video to learn how to enter!
¡Suerte! / Good luck!