I'm a chocolate fiend. Have I mentioned that before? I'm sure I have. I'm also sure it's one of the reasons why my partnership with Sees.com is making me jump up and down with giddiness! Just the thought of sampling their products, makes my mouth water. Yum! Even better, one Latina On a Mission reader is going to have the opportunity to win a $25 Sees.com gift card to try out their products too!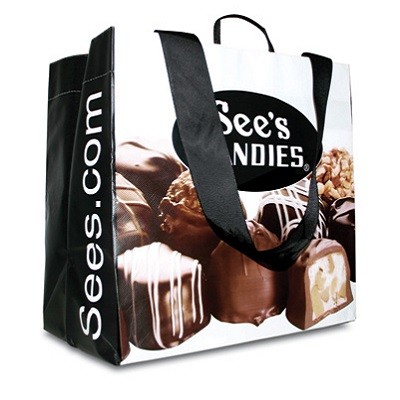 Founded 92-year ago, See's Candies offers over 100 varieties of candies and chocolates. They do not add preservatives to their candy and even offer Kosher and sugar-free.
They also have four flavors of lollypops: chocolate, vanilla, butterscotch and cafe latte. Their gourmet candies-on-a-stick are rich and tasty, fun to eat, and last much longer than regular lollypops. See's Candies also holds the 2012 Guinness World Record for Largest Lollypop! That lick-able chocolate treat was 16′ 7″ tall, weighed 7,003 pounds, and was the equivalent of 145,000 normal lollipops. WOW!
You may not be able to buy that 16′ 7″ lollipop but you will definitely find a ton of other items to tempt your taste buds at See's Candies.
One lucky reader will also have the opportunity to win a $25 gift card to use in one of the local See's Candies Chocolate Shops or online at Sees.com by entering the Rafflecopter giveaway below.
New to Rafflecopter? Watch this 45-second video on how to enter!
¡Suerte! / Good luck!