As a blogger I receive an obscene number of pitches every single day. Some I use. Some I politely decline and others … well, others, go into my "Ridiculous" folder.
I've decided I'm going to share some of the ridiculous pitches I've received, not to shame the agency or brand, but in the hopes that it will STOP another company from pitching the same idea and/or making the same mistake.
Check out the latest "Ridiculous Blogger Pitch" copied and pasted below. I couldn't write this if I tried!
Note: Identifying names have been removed because of one of the following:
Do not want to shame, just inform.
Do not want to promote the involved parties.
---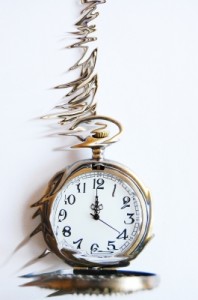 Breasts! Big voluptuous breasts! Men crave them and many women want them bigger. Expensive and painful plastic surgery is the path most women choose, and more than 330,000 surgical procedures were performed last year.Mr. Y, a clinical hypnotherapist and author of the book XYZ, says there's a better way to bigger breasts: thinking them bigger through the power of hypnosis. If you think it sounds far-fetched or too good to be true, there's documented proof going back more than 30 years that it works.

"Tapping into the subconscious mind can bring dramatic changes in the body," Mr. Y says. "We're able to release the psychological blocks that have hampered breast growth and naturally increase tissue production, blood flow and growth hormones thereby increasing the circumference of the breasts by a few inches."

"In addition to bigger breasts, we're seeing women come out of therapy with much higher self-esteem and a renewed sense of confidence," Mr. Y continues. "Hypnosis is all-natural, safe and way more affordable than surgery, and should be at least tried by all women before going under the knife."

Please consider an interview with clinical hypnotherapist Mr. Y to talk about the power hypnosis can have on a woman's body.
Advice to brands and agencies
Please take the time to get to know a blogger and their audience.  Read their "About Me" page, review their categories and read a few posts before pitching. Your pitch will have a better chance of getting picked up if you target the right type of blogger.
Remember, it's about the relationships. Relationships take time and effort.
Also, if you are purchasing lists and sending pitches haphazardly, you are wasting your money and our time. Do your homework or your pitch will #Fail, as this one did.
---
Needless to say, I did not contact the sender. It's my experience that thinking them bigger will NOT make them bigger. If it did, my 16 year old self would have made mine double Ds!
Let's talk! What did you think about the pitch: offensive, funny or simply ridiculous? What type of pitch gets your response? Let us know in a comment!
 ********************
Have you received an offensive, funny or simply ridiculous pitch?
Send an email to mslatina (AT) latinaonamission(DOT)com to get it featured!
Credit: Image courtesy of Victor Habbick /
FreeDigitalPhotos.net