When I was approached to work with MoonWalk in America on this sponsored post, I could not say no. My Aunt died of breast cancer. We couldn't do anything to save her. It was too late, her fate was sealed.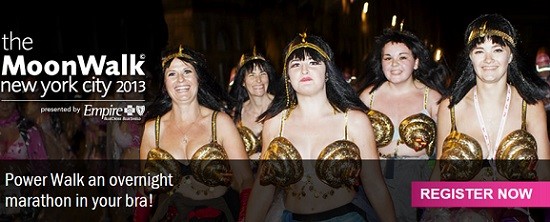 Recently, Angelina Jolie discovered she carried the BRCA1 gene, which increases a woman's risk of developing breast cancer and opted to have a preventive double mastectomy and reconstruction. Unlike many other women, she had the means to be proactive. She discovered her risks and took action.
However, not all women have the income that Angelina Jolie has. Many are uninsured; as a result, they may not have an annual mammogram done at age 40. Worse yet, those with underlying causes, or family history, may not be aware they can have a mammogram done before the recommended age. That's why women, and their loved ones, are walking to raise money and awareness, in sassy, decorative bras, so that women do not have to fear going to the doctor because they lack funds or are uninsured.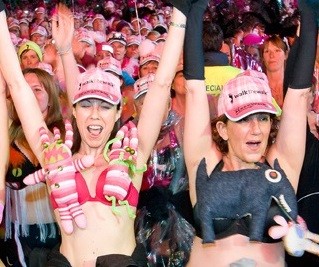 The first MoonWalk in America to ever be held is in New York City and I am beyond delighted that it will take place in my hometown on Saturday July 20, 2013.
And I hope you are too.
Because what screams Warrior Princess better than a woman supporting a worthwhile cause while strutting across New York City, in the moonlight, wearing her very own sassy decorative bra?
Nada/Nothing I tell you!
So, I hope you'll support my walk by donating in the memory of my Titi Tere and all women who desperately need funding for their care. 
Or better yet, join me in my Breast Cancer walk! Your company would make the walk so much more memorable! CLICK HERE TO LEARN MORE.
Disclosure: This is a compensated post; however, this in no one influenced the Author's opinion or her urge to raise funds during the MoonWalk Breast Cancer Walk.