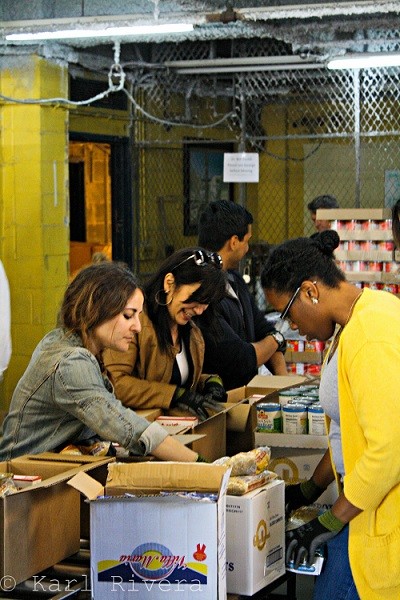 While working with Toyota and Food Bank For New York City, as a sponsored Meals Per Hour Ambassador, I was given a bird's eye view of Sandy's destruction and its aftermath. It was as if we were viewing homes made of straw and they could not withstand the Big Bad Wolf. But, this was no fairy tale. This was Zone A, an area that was in the direct path of Sandy's most dangerous winds and highest storm surge. Walls had crumbled. Roofs had caved in. Homes were destroyed.
Unlike the fairytale, there was no happy ending. For far too many in the area had been affected. Families were left reeling and in need.
As we walked, I came upon a doll, a child's treasured plaything. Could it have been dropped as the family fled? Or, perhaps, at the height of the hurricane, flung by winds that could topple a home, as easily as my son could topple his LEGO house?
Just the thought of it, saddened me.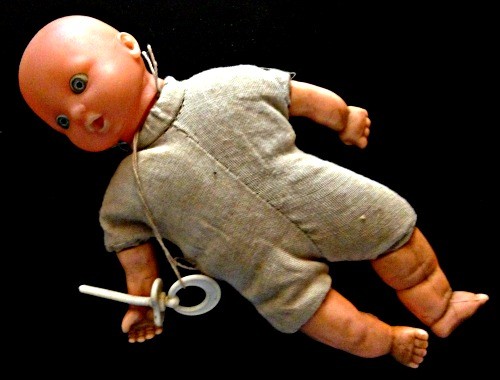 I picked it up and held it, imagining the hands that once lovingly played with it. This doll held a child's hopes and dreams. Hopes of having a family, of raising a child, in a home just like the one that had once stood on that very spot. Full of treasured memories, and lost playthings, that home, like many in the path of Sandy, were destroyed. In the process, lives were shattered. Rebuilding was needed; however, it would take time, considerable time, before many of those homes were again livable. In the interim, families needed basic necessities, including warm meals and boxed foods.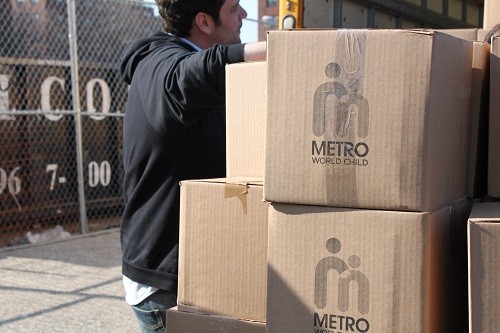 The Metro World Child Distribution is a godsend for many affected by Hurricane Sandy. However, because of the great need, the mobile food distribution unit in New York City is overwhelmed. They cannot meet the demand. They cannot feed the families in the area without help.
Toyota stepped in. They didn't race in. This wasn't about how many miles per hour they could go. This was about how many meals per hour they could help the mobile food distribution unit deliver. It was a race to provide and they were up for it!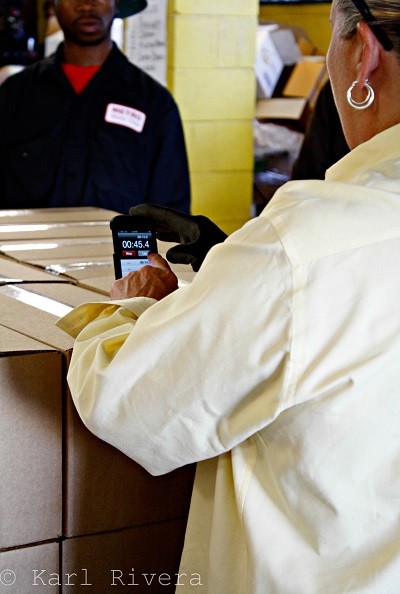 Touring Metro's mobile food distribution with the Toyota team, gave me an idea of what they were planning. Utilizing philosophies surrounding the idea of continuous improvement, they were looking for ways to advance the distribution site's process. From the setup to the delivery to employees and volunteers, Toyota observed, examined, and evaluated the procedures currently in place.
Would moving tables enhance the flow? Or, having volunteers use a conveyor belt while packing speed up the process? These were the type of questions they sought to answer. They know process. Toyota makes 1 car every minute. To put this into perspective, think about what you can do in ONE MINUTE. If you're anything like me, it's not much! Yet, they can because of their willingness to examine and reexamine a process,, continually improving it because it can always be better. Every second counts.
A few seconds may not seem like it could change the course of a life, but it could mean the difference between delivering 50 or 100 meals. Ultimately, seconds add up. They become minutes and minutes become hours that can mean the difference for someone who has not eaten that day.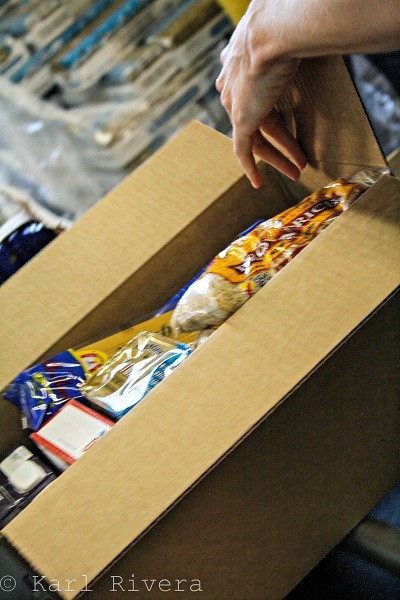 I left that evening with the doll. She reminds me that what is lost can have value. Those affected by Sandy are lost and hurting, but they have value. They can be filled with hope, just like that doll. All they need is someone to look at them with new eyes, just as Toyota and Food Bank For New York City are doing with the Metro World Child Distribution.
Let's talk! After watching Toyota examine and reexamine the Metro World Child Distribution process, I took a look at my workday and did the same. Conclusion: I need to find a way to improve my email processing. It's the bane of my workday- consuming hours of my time! What about you? What aspect of your life would you like to reexamine and improve? Let us know in a comment!
Disclosure: LOAM was paid for said post. However, this in no way guided the Author's voice.