Today, Friday, March 1st, MomsRising is hosting a special tweetchat at 1 PM EST to discuss junk food and childhood obesity. Special guests will include presenters from the NYC #FoodPower Conference to Reverse Childhood Obesity happening on Saturday, March 2nd. Click for more info about the FREE #NYC Blogger Conference.
I, along with the other MomsRising's #FoodPower speakers, will be on hand to CHAT and answer any questions you may have. Below are the featured participants.
Join us to share your comments, ideas, resources, and questions by adding the hashtag #FoodFri to your tweets at that time. And don't forget to invite your friends/family and Twitter followers to join the chat to imagine creative, healthy ways to engage our kids about healthy food. Below are a few sample tweets. Feel free to tweet them out!
Join @MomsRising & @Prevent_Obesity 4 #FoodFri 1pmEST. We're talking junk food & childhood obesity PLS RT!
Join @MomsRising @MsLatina @yoliouiya @Prevent_Obesity @MochaManual @BlkGrlInc for #FoodFri 1PM EST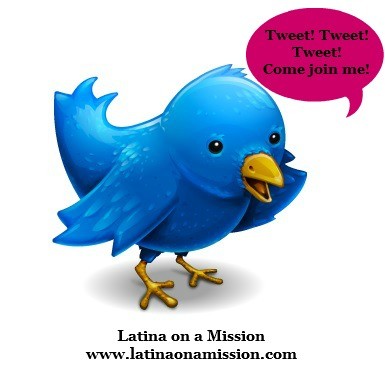 Tweetchat details below.
DATE: Friday March1, 2013
TIME: 1:00 PM EST (10:00 AM PST)
WHERE: On Twitter with hashtag #FoodFri
WHO: @MomsRising, @BlkGrlInc @yoliouiya @MochaManual @Prevent_Obesity @MsLatina and YOU!
Be sure to follow @MomsRising @Prevent_Obesity  and the hashtag #FoodFri to participate.
What is a tweetchat?
A tweetchat is a virtual gathering on Twitter where organizations and everyday people come together to discuss important issues. MomsRising has a social media reach of more than 3.5 million viewers. Last week, their #FoodFri tweetchat earned 5 million impressions! Let's amplify the conversation about the importance of limiting junk food and increasing children's access to healthy food as a way to reverse the childhood obesity epidemic! Just log-on to twitter and search for the hashtag #FoodFri. You can also follow along by going to tweetchat.com and search for #FoodFri.
Hope to see you there!