Earlier this week my Tween was racing to catch the train. It was raining. He was running. It was slippery. He fell. HARD.
I thought he was kidding when he originally sent me the text message.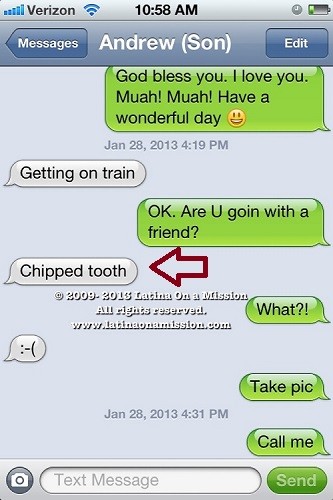 He wasn't. The picture proved it.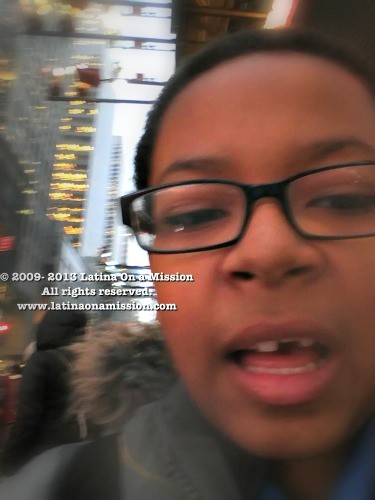 Thankfully, we were able to get an appointment with the same Dentist that is treating my severe allergic reaction to composite resin. He was able to create a tooth for my tween from composite resin (shown below) – Thankfully, he is not allergic to it.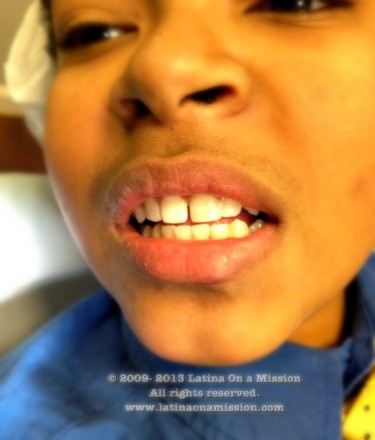 Photo was taken at Dentist's Office, immediately after tooth was created.
The new tooth is only for esthetics. He can't eat or brush it. If he jars it, it can fall off. In the process, it would cause more damage.  The Dentist decided this was the best course at the moment since my tween has some bone damage. He wants to take a wait and see approach since the tooth has no nerve damage and is still alive. I agreed. At that age, I think appearance is important. Having the tooth will give him the confidence he needs to smile, to speak up in class and to be the amazing kid he already is!
Let's talk! What do you think? Can you tell it's fake? (Also if you have had any similar experience, please share in a comment!)