I love shoes, all kinds of shoes.  I'll even admit, I tend to pick style over comfort. Case in point: my fave shoes are stilettos; hence, the reason why I called my Blogger Network "Stiletto Media". But as we all know wearing stilettos on a daily basis can cause some killer issues, which is why I was super excited to talk to Angelique Joseph, the Director of Product Design at Naturalizer, about their new comfortable and chic runway and street style inspired footwear.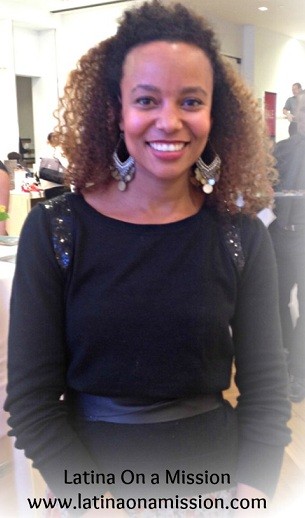 The  event, held at Macy's on 34th Street in Manhattan, gave me the opportunity to see how the latest fashion trends have been incorporated into Naturalizer's shoes, creating a chic blend of wearable runway and street style inspired shoes.
Well known for their comfort, Naturalizer is also becoming synonymous with style. Their newest line, The British Are Coming, is sure to be a fave! Guided by British street style, this line blends street cred with comfort. Definitely, not an easy task, but one Naturalizer did very well. Shown below is the Lonnie shoe from The British Are Coming line. Perfect for the office or out to play, it can be worn with slacks, skirts and jeans. What do you think?
The Jameson's rocky heel, shown below, was inspired by Chloé's runway show. The one main difference between the two is the price. While Chloé shoes can cost you upwards of $300, you can sport a Naturalizer pair for less than $80 AND feel good at the end of the day!
With winter coming, I had to turn my focus towards the boots. Before our interview ended, I had one burning question for Angelique…
"If you could only pick ONE boot for the winter season, which would you select?"
She looked around the sales floor. I followed her gaze and have to admit I would have been stumped. Naturalizer has a wonderful assortment for a variety of tastes. I would have found it impossible to answer, but she didn't.  Her response gave me food for thought, or in this case, boots for stomping!
Perfect for day to weekend:
For women who prefer a heel:
For trendsetters:
As for me, I like my boots like my men…rugged! Don't these RAWR?! 
Let's talk! What type of boot are you: Day to Weekend, Heel, Trendsetter, or like me…Rugged? Let's take an informal poll!