I had the opportunity to attend the "Won't Back Down" movie screening for Latina on a Mission's Entertainment Section. Click here to read the "Won't Back Down" Movie Review.
I was also able to meet the actors and ask them questions about their perspectives on the film. Speaking with the actors and hearing their feedback on what they see as the qualities of a great teacher immediately gave me a sense of the respect they have for our profession.
Star Maggie Gyllenhaal discussed the inspiration behind the film—the importance of making a change—and looking at the school system and the way it is failing our children. Her words really sent chills up my spine. Actor Oscar Isaac cited the qualities of a great teacher as "one who is capable and trained to see a child as an individual as well as inspire." Rosie Perez discussed Title 1 schools which lack "enough resources to educate the children adequately, and teachers having to deal with not only the bureaucracy as well as with children who come to school hungry, with a lack of supplies to overcrowded classrooms and walls that have paint peeling off of them." Perez went on to say that "it takes an immense amount of character to sustain a long career as a teacher."
Actress Viola Davis chimed in by saying that a great teacher "goes the extra mile and validates you as a person." Davis made several connections between her character Nona and her own sister, Delores, who was a teacher. She told a story that her sister shared with her, of how a teacher sent home a note to a parent indicating that her child smelled and needed help with better hygiene. The parent responded back with a note saying, "It's not your job to smell my child; it's your job to teach my child." As Davis recounted this episode, you could see in her eyes how profoundly this episode struck her, and how she understood the various challenges teachers face on a daily basis. "Despite the circumstances of the children, teachers must teach."
Filmmaker Daniel Barnz said in the interview, "This film supports and criticizes teachers unions but the common goal is the children." What many don't realize is the entire film focuses on the hope and determination of a parent who can't afford to send her child to a better school. She questions why she should even have to seek another school if a failing school—one that has been failing for 19 years—can be made great. Together, parents and teachers work towards a solution so that, as Davis' character Nona states, teachers have "the chance to be the teachers we always hoped to be!"
The film was a clear indication of what can happen when parents and teachers have a common goal. As an educator myself and a product of the public school system, my goal is the same for my own children and my children in my classroom. I don't want to be hypocritical and send my children to a private or parochial school, but I also want to be their best advocate. We must "be the change we want to see" and ask ourselves as parents as well as teachers, "What are you going to do with your one and only life?" The inspiring parents and teachers of "Won't Back Down" joined forces and "the future began again for them."
Let's talk! How do you support your child's school? Would love to hear the power of the parent!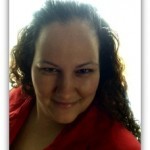 Eileen is a New York City Public School teacher in Brooklyn by day and a freelance writer, contributor to Mamiverse, wife, and mother of two boys by night. Eileen is the founder of mommyteaches.com, where she shares her love of blogging about her pride in teaching, parenting, and the blessings and trials that life have to offer. She graduated from NYU with honors with a Master's degree in Early Childhood Education. A children's book collector from a young age, Eileen loves cooking all types of food, reading and being arts & crafty with her boys. Born and raised in Brooklyn, NY from a Puerto Rican mother and an American father. Eileen is married to her high school sweetheart for 10 years. Follow Eileen on Twitter @EileenCCampos.