Living in an apartment, or a dorm, means that you may be short on space. Every nook and cranny is essential. In order to maximize the space, my boys and I have learned to use items that either perform two or more functions, or fit in the smallest space available.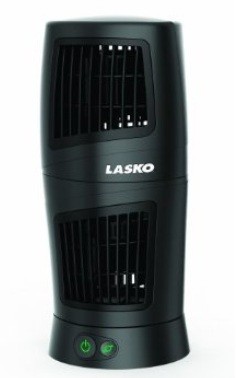 Recently, we received one of Lasko's newest products, the Twist-Top™ Tower Fan. The compact base is only 5 inches wide. The tower fan has a split in the middle, which allows you to customize the flow. You can twist the top to face one direction, while having the bottom face another. It has three speeds and can also oscillate. Best of all, it's economical, running on less electricity than most. Per the site, it costs less than 2¢ per hour to run!
The Twist-Top™ Tower Fan handles the airflow in a home office, without disturbing any papers  It's an attractive fan, that takes up a minimal amount of space, and can be adjusted based on my needs. You can see a photo of the Lasko fan in my office below.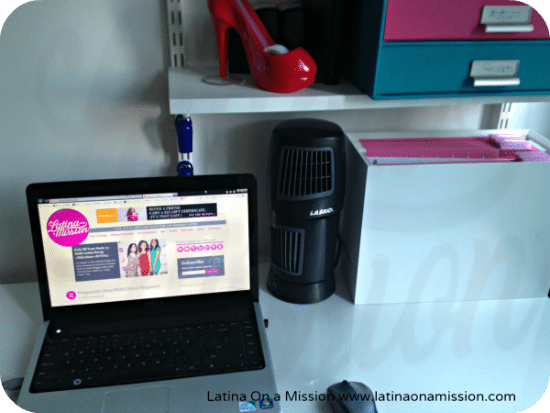 Per my teen, it's also a great fan for a college dorm room since it's compact, quiet and won't bother his dorm mate (see photo below).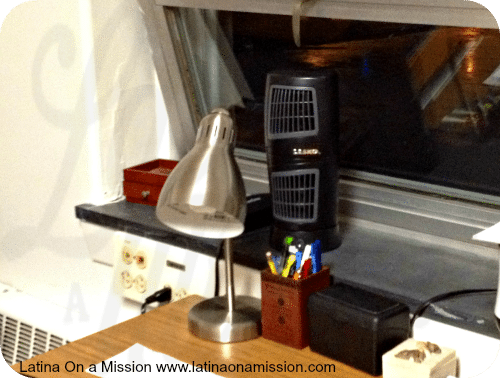 The Lasko Twist-Top™ Tower Fan (model 4911) is available at Bed Bath and Beyond, Amazon.com
and other select stores and online retailers.
Disclosure: My son and I received products for review. However, this in no way influenced our review. Our opinions were based solely on the cool air that blew our way!