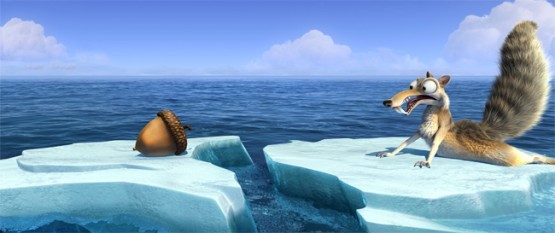 Ice Age has two new and FREE apps for the iPhone, iTouch, iPad and Android phones. Perfect for keeping the little ones, and young at heart, entertained!
Ice Age Village App
Download Ice Age Village for your iPhone, iTouch & iPad here and for your Android here FREE! Scrat's hunt for his favorite acorn has opened a crack in the Earth's crust, sending the animals scurrying for safety. Manny, Ellie, Diego and Sid decide to build a new village for their displaced friends. Help them in this heroic challenge and get ready for fun and surprises along the way.
GoldRun App
Download the FREE Ice Age: Continental Drift GoldRun App available on both iPhone and Android phones. This app lets you use your phone to superimpose your favorite characters from Ice Age into any picture you take. You can check out the photo gallery of fans who have already enjoyed the app to get an idea of what can be done with the GoldRun App.
Click HERE to read the ICE AGE: CONTINENTAL DRIFT movie review!
Have you signed up to receive Latina On a Mission via email? It's FREE and will totally make us BFFs! Click to subscribe.