This makes me sadder than words can ever describe. As the Mother of two Latino sons of color, I fear for them. I worry whenever they go out, when they have to ride the train/bus, or travel alone. My heart goes out to Trayvon's mother, his family and OURS …  all of ours. May we never, ever, forget what occurred to this child and move to make sure it does NOT happen again.
Speak up.
Speak loud.
Speak.
Sign the petition NOW to prosecute the killer.
Don't let another one of our sons die needlessly.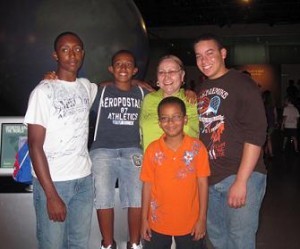 Thanks goes to Maria of Tough Cookie Mommy for sharing this video on Facebook.