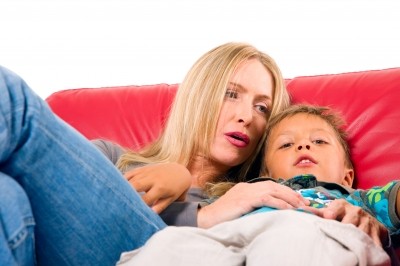 Is your penis awake before you are?
This was one of the questions my tween's teacher discussed during a group advisory at my son's all boys school. He said it was the weirdest talk he ever had. He couldn't believe the word "penis" was coming out of his teacher's mouth.
I, on the other hand, wasn't surprised. I had signed a school waiver to allow him to be part of the "Birds and the Bees" discussion at school, what I call "The Talk".
Although I have spoken to my tween about puberty, his hormones, and the changes he is sure to experience, I knew that hearing it from another adult, a responsible adult, would hammer it into my tween's head.
The school selected a male teacher to conduct "The Talk". Because teachers and parents are very involved in this school, I already knew the teacher. He is a responsible man, someone my son can look up to. The words coming out of his mouth would have impact, especially for boys being raised by single Moms, like mine.
When my son came home, he was excited. He wanted to tell me all about The Talk. He explained how the teacher made jokes, how he was scared to raise his hand and ask questions and how he was surprised that women did not have an adam's apple. He then told me,
Mom, I enjoyed The Talk but I rather ask you questions.
Those words were like a salve to my ears, in more ways than one. You see, I worry. I worry that my sons will think I do not understand them. I worry that they will go to male friends for advise. I worry that they do not have a man in the home to emulate. And I worry and worry and worry. It's part of being a parent, yes I know; however, a single parent, a single Mother of boys, has the added stress of having to raise a boy into a man, regardless if the father is involved or not.
Let's talk! Are you a single parent? Have you had similar worries? Let us know in a comment!
Photo Credit