I know many of you stated last week that you were not fans of the color yellow. Yet for some reason, I'm drawn to these yellow shoes.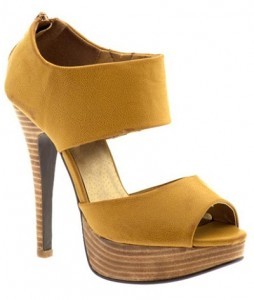 What do you think? Are they Chic or just plain Cheap? Let us know in a comment!
Click to get more information on the shoe.