This week I am attending a Dodge Ride and Drive event in New York. I am super excited to test out their cars, especially since my someone hit my parked car. It looks like a wreck but thankfully, the person who hit the car left a note with her cell phone number (See there are good people in this world!)
Now onto my nails…
Seeing how I will be test driving a few cars and staring at my nails at all the red lights, I wanted to get a funky color for my nails.
I choose a purple color called OPI- Catherine the Grape, because they are treating me like royalty and putting me in the swanky Husdon Hotel for a few days!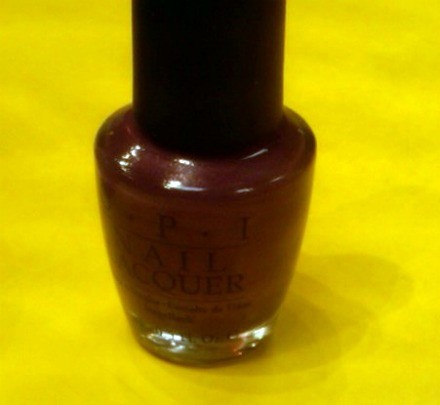 And here are my nails as I run to the hotel!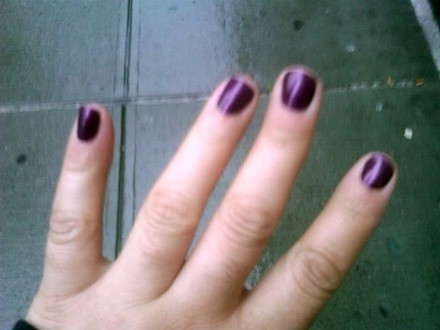 What are you wearing on your nails?
Disclosure: My time, travel and accommodations for the event have been compensated by Chrysler Corp. for our participation in the Dodge Ride & Drive. This in no way will impede my honest opinion regarding the event and their cars.