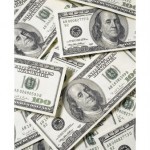 As a single Mom I must admit, I have to get inventive with how I get money for the fun stuff, like the movies, concerts, and outings to the park, because at the end of the day, the park may be free, but those ice cream cones sure aren't!
Recently, a friend, who makes much more than I do, asked me how I do it. She just couldn't understand how I found the money for so many outings and gatherings. I figured if she was curious, my readers must be too, so I've created a list of ways that I make my "fun" money so that you can make some "fun" money too!
Join Mystery Shopper Sites
I love mystery shopper sites! After joining a few reputable sites, I've been chosen to review the services of a variety of fun companies, like bowling alleys, movie theaters and even Great Adventures! These sites paid my entrance fees, sometimes gave me extra for food and drinks, and/or paid me via PayPal to conduct the shops. Can you imagine getting paid to go bowling or ride a roller coaster?! Definitely worth it! Click here to view a list of reputable Mystery Shopper Sites.
Online Jobs
I see a lot of ads online telling you that you can make thousands, if not millions, by working online. Don't believe the hype!  The reputable companies I have found that actually make you money are few and far between. They also don't pay thousands BUT they do give you enough for a day of fun. Two that I like are:
GigCoin: A newly formed company that offers gigs to its subscribers. Payment is given via PayPal. Right now they have a survey that will pay you $10, enough for two weekend lattes! Click HERE to join and complete their $10 survey. When signing up, make sure you tell them Latina On a Mission referred you in the "Where did you here about us?" Section!
Sponsored Tweets: I love Twitter so it follows that I should love Sponsored Tweets and I do! Sponsored Tweets connects you with companies who want to buy your tweets based on your interests. It doesn't pay much but it adds up over time. Just this month alone, I've made enough to take me and the boys to a matinee, for a savings of $30!
Host a Party

I love having friends and family over but have to admit it can get pricey. Thankfully, Ofelia turned me onto House Party! House Party will connect you with companies who want to showcase their products in your home. Many times those companies will provide you with free products AND give you a gift card so you can purchase snacks/drinks and decorate. It's a win-win! You get to spend time with family and friends and the companies showcase their products in your home. To join join House Party, click HERE. Want to host an over 21 party with wine/liquor? Join the over 21 House Party site by clicking HERE.
Hope these ideas help you have more "fun"!
Do you have any other ways to make "fun" money? Let us know in a comment!
Disclosure:  Said post is sponsored and includes affiliate links. Your participation helps support Latina On a Mission at no cost to you. ¡Mil gracias!/ Many thanks!