I'm currently at the Hispanicize Conference in LA, preparing for my panel, The Rules of Engagement: How to Effectively Collaborate with Bloggers and Groups of Bloggers".
I'm not only sharing some great tips but also meeting a few of the bloggers I've come to partner with in the past. I'll be sure to post pictures, and hopefully a video or two, when I return!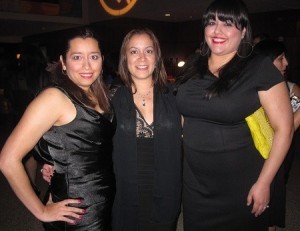 @Cuponeando, @MsLatina and @BlogsByLatinas
To view more photos, click over to my Facebook Page. Also, feel free to tag yourself if you find your photo!