It's Sabroso Saturday (Translation: Tasty Saturday)! The day when we share recipes that have helped us stretch our budget, our imagination and our taste buds, without sacrificing our health.
********************
This past week, while at the Latin Billboard Awards, I desperately wanted a hearty breakfast meal for dinner. 
I must admit, as the other bloggers ohhed and ahhed over the artists on the red carpet, I was feasting on an imaginary breakfast meal. At one point, a small moan escaped my lips, as I stared with unfocused eyes at an extremely gorgeous man.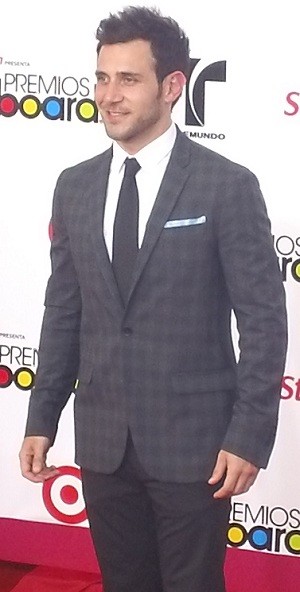 Another blogger kidded me about it. Little did he know I wasn't feasting on him, but on the below Ham and Cheese Potato Tart  that was in my head! Ay yai yai!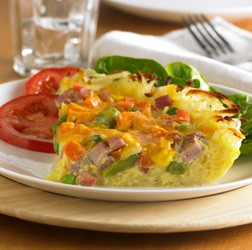 Trust me if you had a bite of this Ham and Cheese Potato Tart you would understand why!
To get the full Ham and Cheese Potato Tart recipe click here. Note, when creating the recipe I used fresh onions not onion powder. I also used fresh veggies, adding green, red and yellow bell peppers, tomatoes, carrots, and celery instead of frozen veggies. It took longer, but it was soooo worth it!
Till next week, eat hearty, eat healthy and eat well!  
¡Buen provecho! 
********************
Do you have a Sabroso Saturday recipe you would like to share? It's easy!
If you are a blogger, you can share a sabroso/tasty recipe you have posted this week on your blog by adding a DIRECT link to it below.
If you do not blog but have a Latinalicious recipe that you would like to share, shoot me an e-mail at MsLatina (AT) latinaonamission.com with "Sabroso Saturday" in the Subject line. If I am able to make it at home and my family enjoys it, I will feature it!
Readers can view linked-up recipes by clicking on their names below.
Enjoy & have a healthy Sabroso Saturday!