I recently had the privilege of hosting Hola Baby, an amazing children's clothing line. The line is perfect for bilingual children and even for those who are just interested in the Hispanic culture.
The tees, sleepwear and dresses are perfect for babies and toddlers. My favorite is the one noted below. Isn't it adorable?!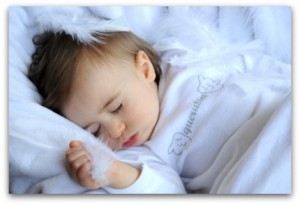 They are perfect for born day gifts, Christmas presents, birthdays and any day! Even better, they are reasonably priced.
With that said, I am happy to announce two readers won a t-shirt, onesie, OR baby sleeper of their choice.
#22- Lilian Hurn – Súper Baratísimo o Gratis
#29- 1955nurse
An email has been sent, please provide the requested information no later than November 12, 2010, 11:59 PM, EST, or a new winner will be selected.
For those of you who did not win, you can purchase your own by clicking HERE!