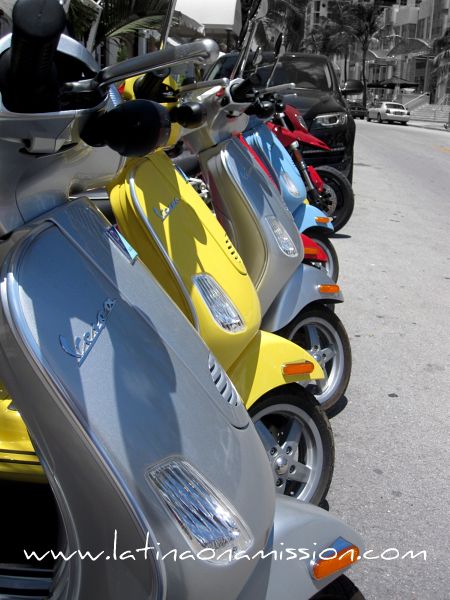 I took this photo in Miami. I played around with the coloring of the background to make the Vespas appear more vibrant. My favorite is the yellow Vespa.
 Which color Vespa do you prefer?
Are you showcasing a photo this week? If so, link up your blog and don't forget to have a Wepa-licious day!
¡Abrazos! / Hugs!
Translation: Wepa is Puerto Rican slang for wow, great, fanastic, while Wepa-licious is a word I created to say fantastic to the ninth degree. You will not find either in a Spanish-English dictionary.